I like your new stuff better than your old stuff: Peter Garrett at the Settlers Taven
By Anthony Pancia
He hit the stage just as news came flooding out of Germany another mad man was on the loose.
To my left stood a middle-aged lady with a full sized iPad scrolling though her Facebook feed and it was pretty hard not to notice.
She paused for a second on the headline, Terror on the Streets of Munich, before switching to the devices' camera mode in preparedness for what was about to go down.
She wasn't the only one, the dimly lit confines of the Settlers Tavern Margaret River all of a sudden illuminated by a couple dozen or so similar devices aimed directly at the stage.
Next to me stood John Butler, holding neither a phone nor beer, but focused rather on the mic stand several feet ahead.
It looked to be extended to its full height and I pondered how the giant man it was set for would fill the tiny stage.
Does he still wave his arms around? Would the guitarist be safe?
And then on he came. Peter Garrett.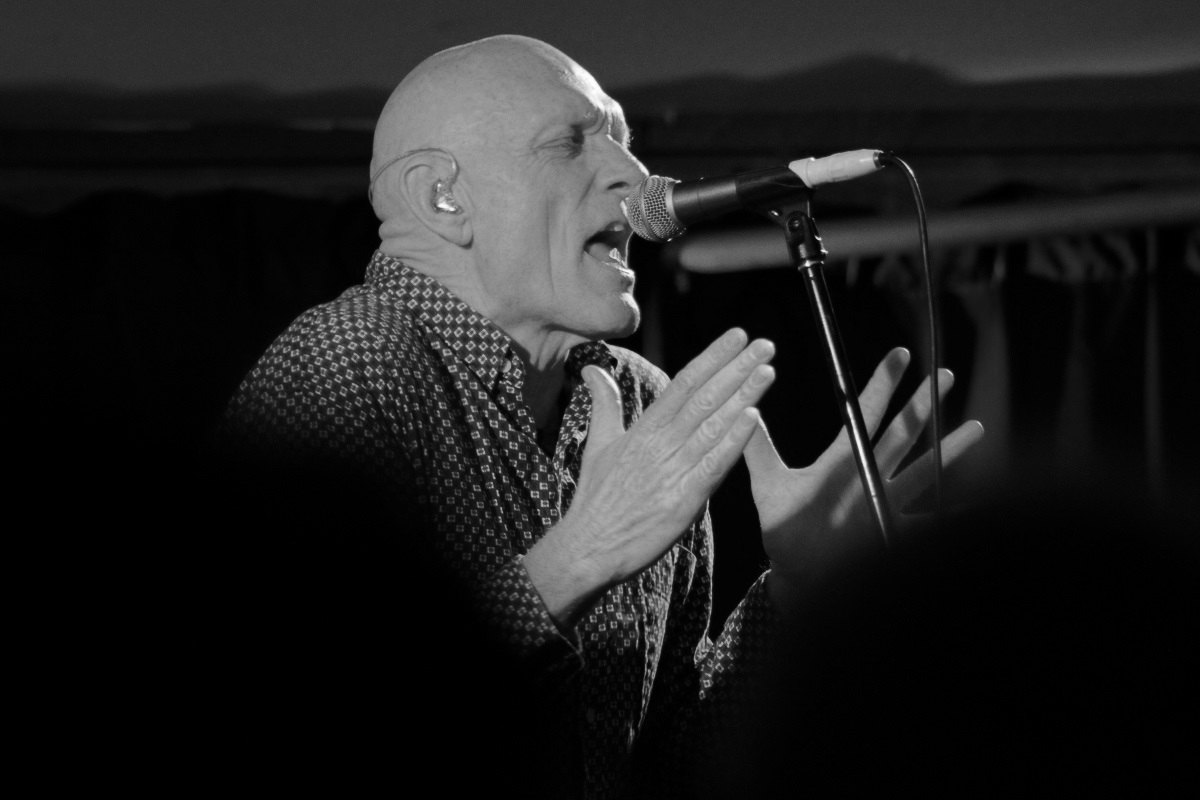 Long before Dorian, Kelly and Sean Doherty, he'd been the first bald man I'd looked up to.
I'd vaguely gotten behind the causes espoused by the Oils much in the same way I pretended to know what Derek Hynd was on about whenever he put pen to paper.
Land rights, nuclear waste, asbestos clouds. So pure and innocent butted up against the unfolding terror dominating world headlines today.
But that was then and it was hard not to wonder what all those years in Parliament had done to Pete.
Was he bitter? Was he now fat?
He wrestled with the mic stand and extended it even further, made a quick observation how close his head was to the lighting rig and counted the band in.
The arms and body sprang to life and all of a sudden there he was, Peter Garrett, not the politician, nor environmentalist, just Peter Garrett, the front man, full of beans and ready to go.
Though joined on stage by long time Midnight Oil guitarist Martin Rotsey, 'twas to be no greatest hits show.
Pete has recently released a solo album, A Version of Now, and the bulk of the gig was from that album.
Though hard to separate the man's voice from the Oils' legacy, the songs are unique, most definitely work well on stage and would be the perfect accompaniment to a long trip north, south, east or west.
But man, do they work well in a pub.
The familiar themes of Australia and its wide-open spaces colour the lyrics as do Garrett's abrasive questioning of how we treat it.
Had I been better prepared I'd have been jotting down notes throughout the gig as to the song names but it matters little.
If you're an Oils fan, you're going to want to go to this gig.
If you're a fan of live music, you're going to want to go to this gig.
Loose, tight and lively.
Despite the three encores, it was over so quick, as good a sign as any we'd witnessed greatness.
Yes, an Oils song had been thrown in towards the end but two weeks later and I'm struggling to recall which one it was.
Bus to Bondi? Back on the Borderline? Power and The Passion?
Maybe, but all I remember was a good gig. //ANTHONY PANCIA