Indian giving: Western and South Australia to receive huge swell
Last week Swellnet announced that the biggest swell for the Indonesian season was expected to hit later this month. This swell is still well on track, but after looking closely at the storm that's creating the swell it becomes evident there'll also be a lot of joy for Australian surfers. As the storm evolves, circumstances are lining up to deliver one of the biggest, cleanest swells in a long time for Australia's west and south coasts.
With a node (peak) of the Long Wave Trough currently strengthening through the southern Indian Ocean, a deep and powerful polar low has developed under its influence, bottoming out at 924hPa.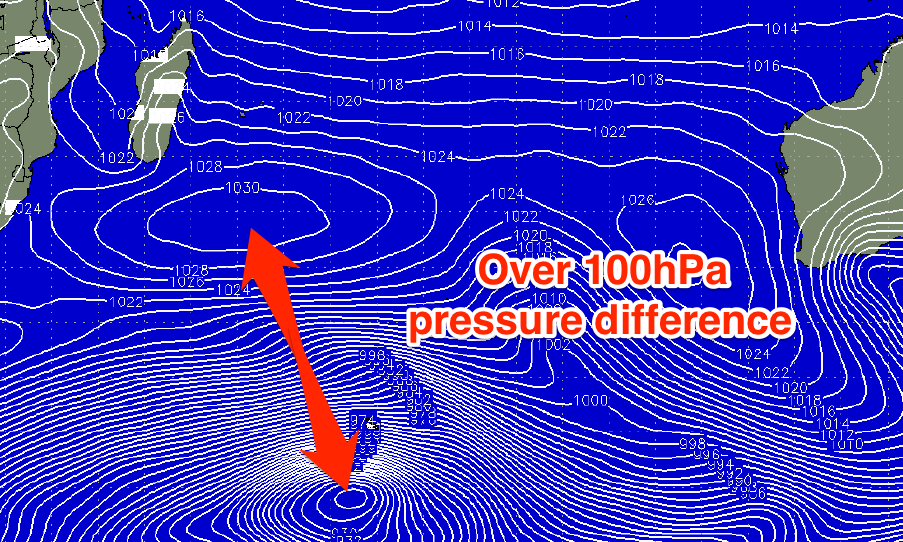 South-east of Madagascar, a strong high pressure ridge is sitting at 1030hPa, with the difference in pressure between the two being greater than 100hPa, resulting in a fetch of severe-gale to storm-force winds (reaching up to 60 knots) at the low's core. This has already been confirmed by satellite observations.
A large and active sea state has been set in motion for a slightly weaker but much more broader – almost the size of Australia - fetch of severe-gales to operate on.
What will result is one of the most expansive swells we've seen for years. At its peak the swell will encompass the entire Indian Ocean basin.
And this is where the really great news for Australian big wave surfers. Just before the swell impacts Western Australia on Friday, a ridge of high pressure will slip in from the west, resulting in variable winds (likely tending offshore, we'll update the wind forecasts in the comments below).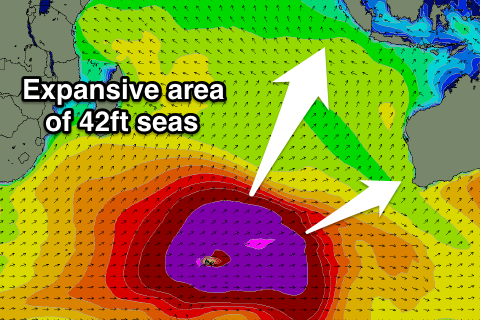 Margaret River is due to reach 12-15 foot across exposed breaks, while offshore reefs and bommies will be much bigger.
The same swell will then push into South Australia on Saturday under what at this stage looks to be favourable winds from the north-eastern quadrant. Victorian and Tasmania will also receive the swell though the further east the swell goes the smaller and less consistent it will be.
The other amazing property of this swell will be its longevity, with large surf due to be sustained for at least several days due to the magnitude of the frontal progression generating it.
This swell will even impact New Zealand (with no real size or consistency), meaning it will be surfed from as far west as the Madagascar to as far east as New Zealand.
We'll continue to track and document this swell as it develops and provide updates in the comments below. //CRAIG BROKENSHA