Scientists expect sand flow on East Coast to slow
The northern New South Wales and southern Queensland coasts are noted for their righthand pointbreaks. Each point is peculiar in its own way working on various tides and swell directions, yet they all have a common currency – sand. From roughly the mid-point of the NSW coast, sand begins its journey north. It's transported in the nearshore zone, rounding headlands during big swells and coming to rest in the lee side of each outcrop. The configuration of the deposited sand determines the shape of the waves breaking above it.
Approximately 500,000 cubic metres of sand passes the NSW/QLD border each year ultimately ending up just north of Fraser Island, where the flow of sand drops into a deepwater abyss. Recently, scientists have predicted the northward flow of sand will reduce over the coming century. Reduced sand flow will have wide ranging effects, not the least being an adverse effect on those beloved sandbottom pointbreaks.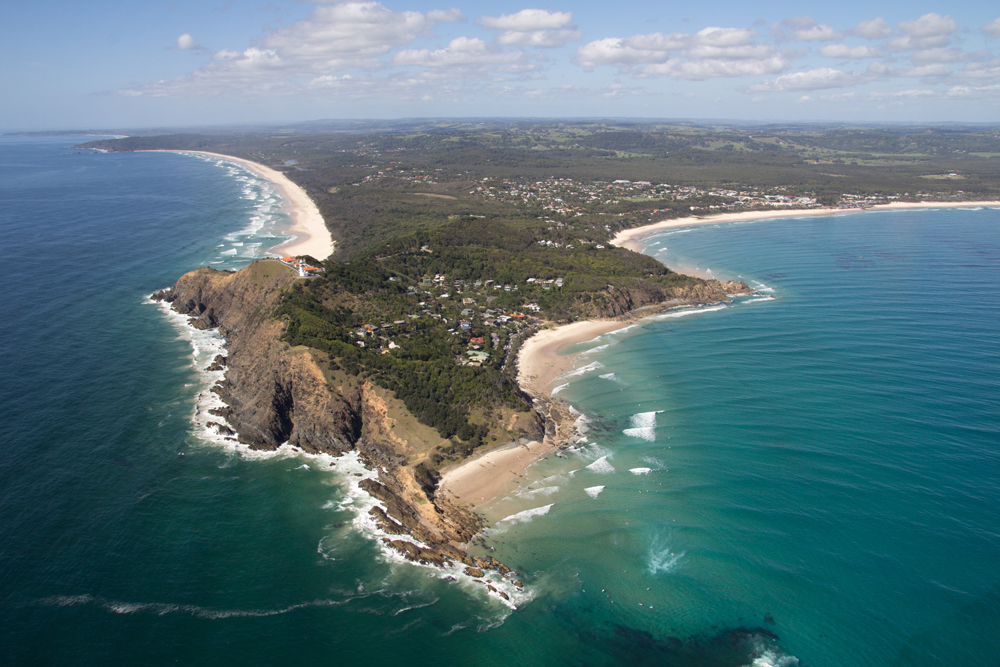 Ian Goodwin is a surfer from Sydney's northern beaches and is also an Associate Professor in Climate and Coastal Risk at Macquarie University. Last week, Goodwin, along with research partners Thomas Mortlock and Stuart Browning, had a paper published in the Journal of Geophysical Research that surmised sand flow on the East Coast will reduce throughout the 21st century due to changes in storm wave events.
Their theory is built upon an observed poleward expansion of the tropics, a pattern they understand will continue in the coming years. On Australia's East Coast 'tropical expansion' will see the tropics move south by 2.5º which will in turn alter the types of swells that impact the coast and ultimately effect the northward flow of sand.
In their study the scientists separated large swell events on the East Coast into eight categories. Then using historical data – that being 40 years worth of buoy information plus storm tracks - they determined the characteristics for each type of swell event, such as how they approach the coast, how wave power is apportioned, and how each type of system transports nearshore sand deposits.
Using future climate change projections, Goodwin and his research partners observed how the regularity of each of the eight storm systems would change given tropical expansion. They found storms that form in the tropics would become more common, while storms that form in the southern reaches of the Tasman Sea would become less regular. In short, there'd be more north-east swells and less south swells. The net result being an anticlockwise shift in the mean wave field with waves approaching the coast closer to perpendicular. It is this shift that will effect sand transport.
What needs to be understood is that large swell events are the drivers for sand 'connectivity' - when sand moves beyond a closed embayment and begins its journey north. Unsurprisingly, Goodwin and his partners found that southerly swells currently dominate the coast. These southerly swell events drive the sand north. Yet southerly swells will reduce in frequency, and less swell from the south means less sand moving north. The flow on effect will see the coastline reshaped.
In the southern and central regions of the NSW coast, sand that would otherwise move north will increasingly stay put. While in the north of NSW and the Queensland coast up to Fraser Island, the quantity of sand moving north in the nearshore zone will reduce. In effect, the conveyor belt of sand that we've all come to rely on will begin transporting less and less cargo.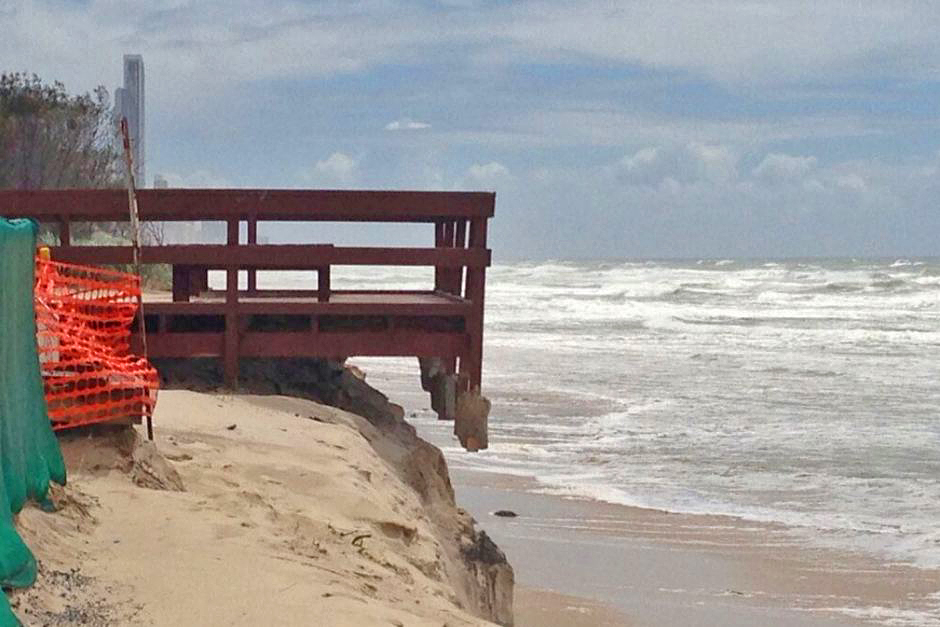 Less available sand is something coastal stakeholders will need to seriously consider. Coastal councils, for instance, will need to take extra caution as Goodwin predicts that more E/NE swells will erode the southern ends of beaches - as was seen during the 'Black Nor-Easter' swell of early June - and less sand will be available to provide a natural fix to storm damage.
While for surfers the effects are obvious: less sand around the northern side of headlands means deeper water, more holes, and correspondingly a more uneven wave shape. In fact, this study indicates powerful waves breaking over shallow sand and running off for a hundred metres or more will become less common as the underlying spit formation becomes infrequent. So what's Ian Goodwin's advice to north coast surfers? "Get out there now!"