Rip Curl Pro: The outlook has improved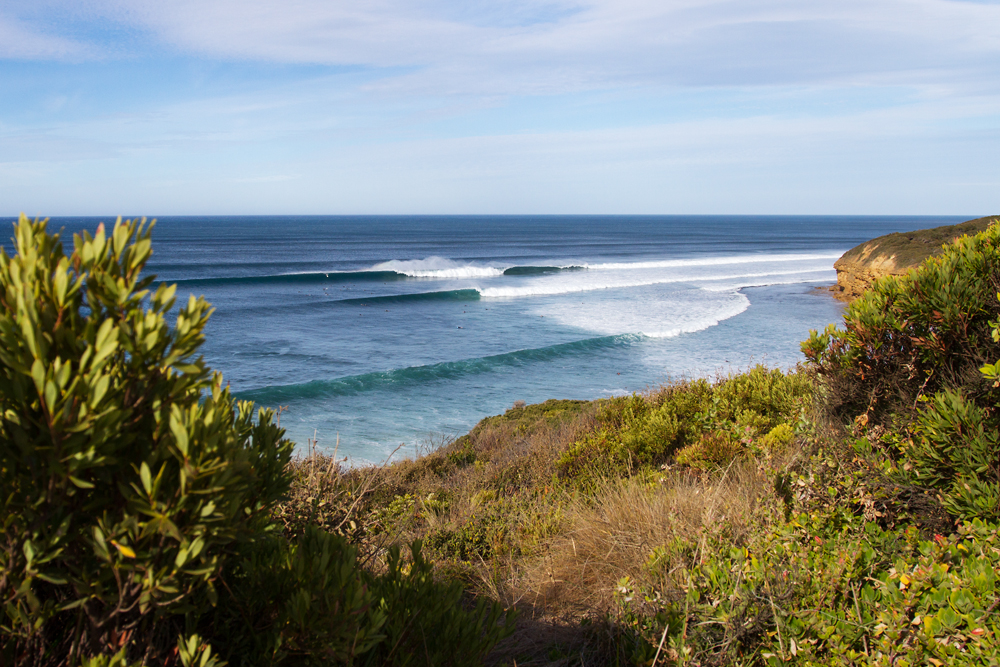 Good news for the Rip Curl Pro: the surf forecast has just got a whole lot better.

Up until now, the long range outlook for Bells Beach has been marred by poor winds, and also a lack of sizeable swells. However, we've just reviewed the latest model guidance and there are major improvements in store for next week.

For the short term, Good Friday and Easter Saturday are still looking dicey, with fresh southerly winds expected to veer easterly: the Surf Coast's devil wind. There'll be plenty of small to moderate surf but with next week starting to shape up nicely, it's likely that event organisers may give these days a wide berth.

Sunday looks like we'll see a rapid improvement with winds swinging to the west as a trough crosses the coast, whilst an unrelated new groundswell fills into the coast. There may be some easterly wobble through the lineup but conditions should improve with each passing hour.

But, it's the period from Monday onwards where we're looking at a marked improvement in the surf outlook.

First of all, swell prospects have improved thanks to a slight northward shift in the forecast position of the large blocking high to the west of the state. This should allow a conveyer belt of polar lows to track a little closer to the mainland, which should increase surf size potential.

Additionally, the strength of this polar progression has been upgraded. We're looking at fluctuating SW groundswell from Sunday thru' Tuesday between 3ft and maybe 4ft (Tuesday being the biggest day of the three), ahead of a slightly larger swell on Wednesday that should reach 4-5ft by the afternoon.

Winds are looking generally OK, with nor'westers each morning ahead of afternoon sou'westers. Tuesday's early offshores may only last a short period, but as we've seen this afternoon, even fresh south-westerly winds remain workable at Bells Beach.

At this stage, Thursday morning looks really good with easing swell offering early 4-5ft sets, and winds holding from the north-west. Conditions will become bumpy again into the afternoon with a shallow SW change.

And looking even further ahead - a deep low trailing at the back of the frontal progression has been regularly upgraded over the last few model runs, and if everything comes together we could see a final pulse of 4-6ft surf on Friday, with favourable winds to boot. We'll continue to keep monitoring these developments and will update in the notes below.