Ten years after Clark Foam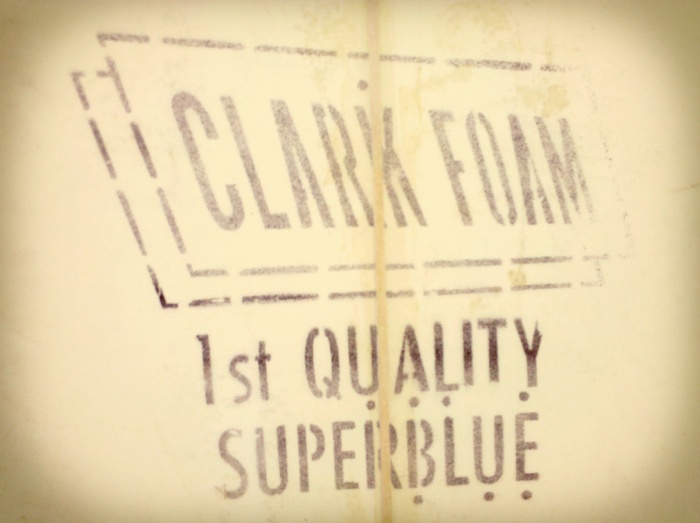 On 11th December 2005 Gordon 'Grubby' Clark sent a seven page fax to each of his customers in the US surfboard industry. It wasn't unlike Clark to send long, rambling faxes and this one included typically vague accusations of victimisation, yet the concluding directive was unambiguous: Clark Foam was closing, effective immediately.
The news came as a profound shock to his customers, all of whom were unprepared when Clark dropped his bombshell. In 2005 Clark was supplying blanks for 90% of the US market and the sudden shortage of blanks threw the US surfboard industry into a dramatic tail spin.
At the time, Tom Wegener was working for Walker Foam, a competitor of Clark's, and he recalls that period with amusement. "Even now, ten or so years later, I can't talk about Clark without thinking "Oh god, what's gonna happen if I say anything about Gordon?"
Wegener cites the magical hold Clark had over the US industry where he'd continuously manipulate the market for his own ends. Clark didn't win customers with price but with service – or a lack thereof. "If anybody stepped out of line," says Wegener, "say they ordered a blank from a rival or even just spoke out of line, they'd slide from an A scale to a B, or from a B scale to a C." The further down the scale the less blanks would be delivered, and everyone knew Clark had the best blanks so they couldn't afford not to get them. Thus everyone tried to stay on the good side of Gordon Clark so they could receive a full delivery of his high quality polyurethane (PU) blanks.
Though he had a tyrannical hold on the industry Clark had a co-operative vision for surfing. "His vision," says Tom, "was to keep the backyarders going. He never wanted to make it so that a backyarder couldn't get started in the industry."
"In a way he was innovative," says Tom, "but his innovation happened within tight parameters. It could only involve PU foam – his PU foam."
When Clark closed his doors it effectively broke the PU foam hegemony allowing alternative materials to blossom. Stretch Riedel recalls hearing about Clark Foam from his general manager on that December afternoon. "I went silent for, I don't know, thirty second to a minute," says Stretch, "then I said, "OK, double our order of EPS foam."….and we didn't skip a beat."
After Clark Foam closed Stretch never looked back. An early adopter of epoxy, he'd already planned to discontinue with polyester boards. According to Stretch, "Clark Foam closing simply brought our timeline six months forward."
The shock of Clark shutting down provided an opportunity for shapers such as Stretch who were already experimenting with alternative materials. The vacuum created was quickly filled by new materials and composite technologies. In the US epoxies became more prevalent as did composites such as those created by Surftech.
The shock of December 11th 2005 wasn't felt as keenly here in Australia. At the time we had three domestic foam blowing operations so the local industry wasn't exposed to Clark's sudden shutdown. However, we weren't immune to what happened afterward when the rush of materials and construction methods came onto the market. The US experience with non-traditional materials and construction methods validated what was happening on the periphery over here giving them a cachet they wouldn't otherwise have had.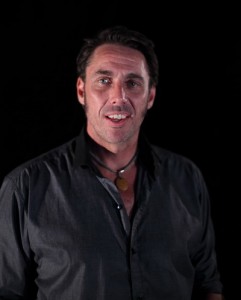 Bert Burger built his first surfboard at 12-years old, began working in surfboard factories at 14, and started tinkering with alternative materials not long after. In 1989 he was working at H20 Surfboards in WA badgering the boss to experiment with different materials until he was given an ultimatum. "Bert, if you want to try all this stuff, you're gonna have to start your own business." And that's how Sunova surfboards began, explains Bert.
"I was interested in alternative materials right from the very beginning," says Bert. He watched the advances in sailboarding with interest and sourced early epoxy and EPS foam supplies from people within the sailboard industry. Many of those early experiments were too stiff and he began to introduce flex by using wood veneer. This eventually led to Bert's breakthrough innovation, the parabolic rail.
"Fuck, the thing was just magic," says Bert excitedly recalling his first surf on a board with parabolic rails. "It really went; it floated, it had spring, it had flex. I knew I was onto something."
The first Sunova with parabolic rails was built was in February 1992 and, says Bert, the boards he builds today are no different to that very first board. With a proven point of difference Sunova grew steadily, however by 2004 he was feeling the pressure of Asian imports on his business and was considering his future.
That same year Bert was approached by Nev Hyman who was embarking on a new project. The pair joined forces and with the help of Hyman's partners started Firewire surfboards using Burger's parabolic rail technology.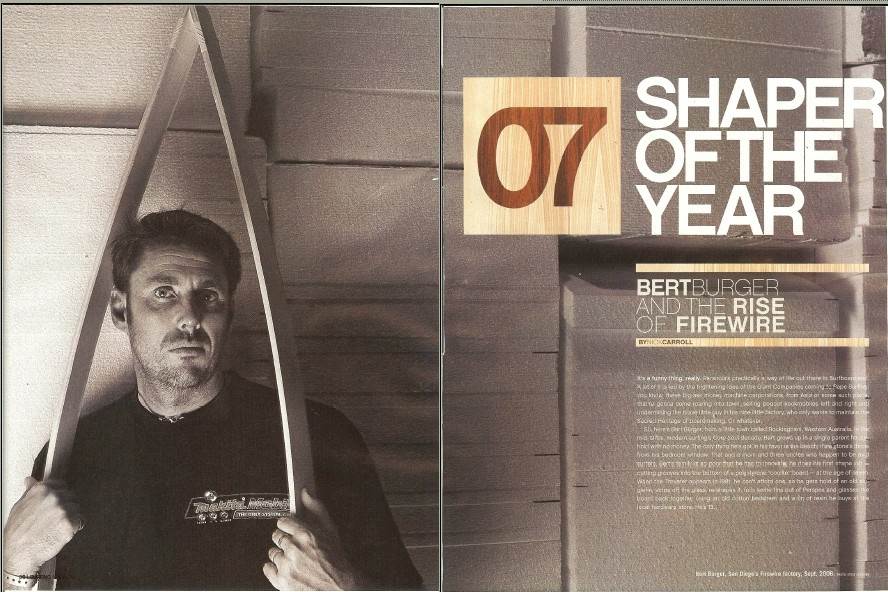 Bolstered by a big marketing push – Hyman's partners were Dougall Walker and Matthew Perrin, both flush after the Billabong IPO – Firewire boards were quickly seen in lineups around the world. They also began to have competitive success; Taj Burrow signed on as test pilot and subsequently won the 2007 Rip Curl Pro at Bells Beach, the first surfer to win a CT competition on a non-PU board.
The same year, 2007, Bert Burger was announced 'Shaper of the Year' by Surfer Magazine, however while his star was rising his relationship with Firewire was souring. By 2008 the two parties had split. A phlegmatic press release announced Burger "was no longer with the company".
Almost immediately, Burger resurrected Sunova surfboards. In charge of his own operation again - though this time with an international profile - Bert pursued his parabolic rail technology. These days Sunova shape nearly 50 models in craft ranging from high performance shortboards, to guns, to SUPs. And besides the invention of parabolic rails, Bert's lasting legacy to the surf world is that of a pioneer who brought wide appeal to non-traditional construction methods.
Bert Burger's parabolic rails were made of balsa, however balsa isn't the only material that can be used. Sydney shaper Hayden Cox has built one of the world's most successful and respected board labels, Hayden Shapes, on the back of carbon fibre parabolic rails. The technology, originally called FibreFlex but now known as FutureFlex, is conceptually similar to Bert Burger's aside from the materials.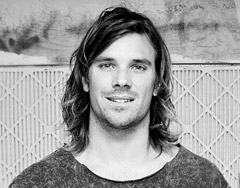 Hayden started Hayden Shapes in 1998 when he was 16-years old. Originally working with PU foam, Hayden's inherent curiosity led him toward different materials and ways to make boards. "The truth was I got bored of building the same board," says Hayden bluntly. "I had that process mastered. I wanted to be challenged so I began building different types of boards, using different methods of construction."
Hayden explored flex patterns and started tinkering with different combinations of parabolic rails. At first they were personal projects. "I kept them pretty close," says Hayden recalling that he was having success and knew he was edging closer to a breakthrough. In 2006 he shaped his first FutureFlex for Tom Carroll and then went on the road with a batch of them.
Curiosity means little unless it can be capitalised on and Hayden is a gifted entrepreneur. He connected with the right surfers putting his striking black and white boards under their feet. Word of mouth slowly spread but he admits to being aided by what had happened in America the year prior.
"What Clark Foam closing did was bring was an awareness that, yes, there are other technologies you can use to build surfboards." He met some resistance but found the times were indeed a'changing - surfers were willing to try different stuff. Shapers weren't immune from the coming changes either. "Local shapers had to learn about new things - which not many of them want to do. But some of them did and they communicated new ideas to their customers."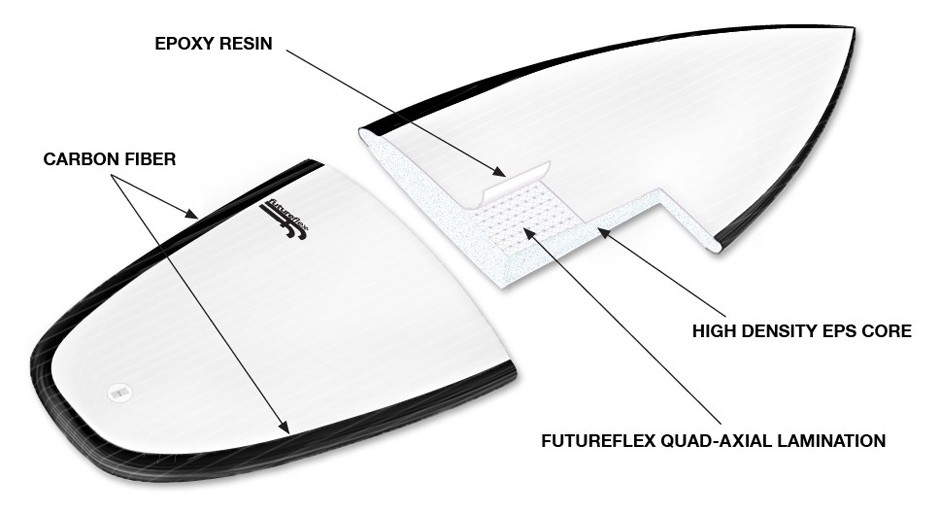 "When you have 1,000 small time shapers talking to their 50 customers about new materials then you've got 50,000 people aware of other possibilities and that opens the door to innovation."
Put simply, "Clark Foam closing widened the audience of early adopters to FutureFlex." The technology still had to be sound, of course, but the environment was ripe for new ideas, and that's a perfect setting for someone like Hayden who is willing to experiment.
Necessity, as the saying goes, is the mother of invention. Yet Hayden found that's not always the case. "Here in Australia, we didn't have to change from PU foam. Our manufacturing was stable, the supply of foam blanks was easy. Yet for me I just wasn't being fulfilled creatively and I knew we could improve." And by trusting that instinct Hayden created one of the best and most successful construction techniques in the post-Clark world.
Tom Wegener was in the US when Clark Foam closed and his first thought upon hearing about it was excitement. "I was stoked!" says Tom with characteristic enthusiasm. "I was one of the few people who said it at the time: Finally we'll get some real innovation in the surfing world!"
Tom uses the concept of creative destruction to explain what happened in the wake of Clark Foam. The PU hegemony was destroyed allowing new technologies and materials to prosper. "People looked in directions they otherwise wouldn't have looked," says Tom. "It provided an opportunity for many other ideas to be tested." Those 'ideas' didn't just include new materials and construction but also new ways to ride waves.
In 2004 Tom visited the Bishop Museum in Hawaii and what he saw took his life on a strange new trajectory. He began making alaias, wooden finless boards styled on ancient Hawaiian surfcraft. Within a few years finless alaias were popular around the world, and like Bert Burger he was awarded Surfer Magazine's Shaper of the Year. Tom got his gong in 2009.
"A lot of things came together," says Tom thinking back on those years. "The alaia was right there when people turned to pawlonia. If it wasn't for Clark they simply wouldn't have had reason to look elsewhere." A whole new arm of surfboard manufacturing – wooden surfboards – blossomed in the wake of Clark's shutdown and Tom's alaia revival.
"If Clark Foam didn't close," says Tom, "we just wouldn't have got the traction we did." After spending ten years evangelising for wooden boards down at the shoreline Tom has recently climbed the ivory tower of academia. In 2013 he began a PhD on sustainable materials in the surfboard industry, which as much as anything else yet said, highlights just how far the industry has come in the decade since Clark Foam closed.