Margaret River Pro - Forecast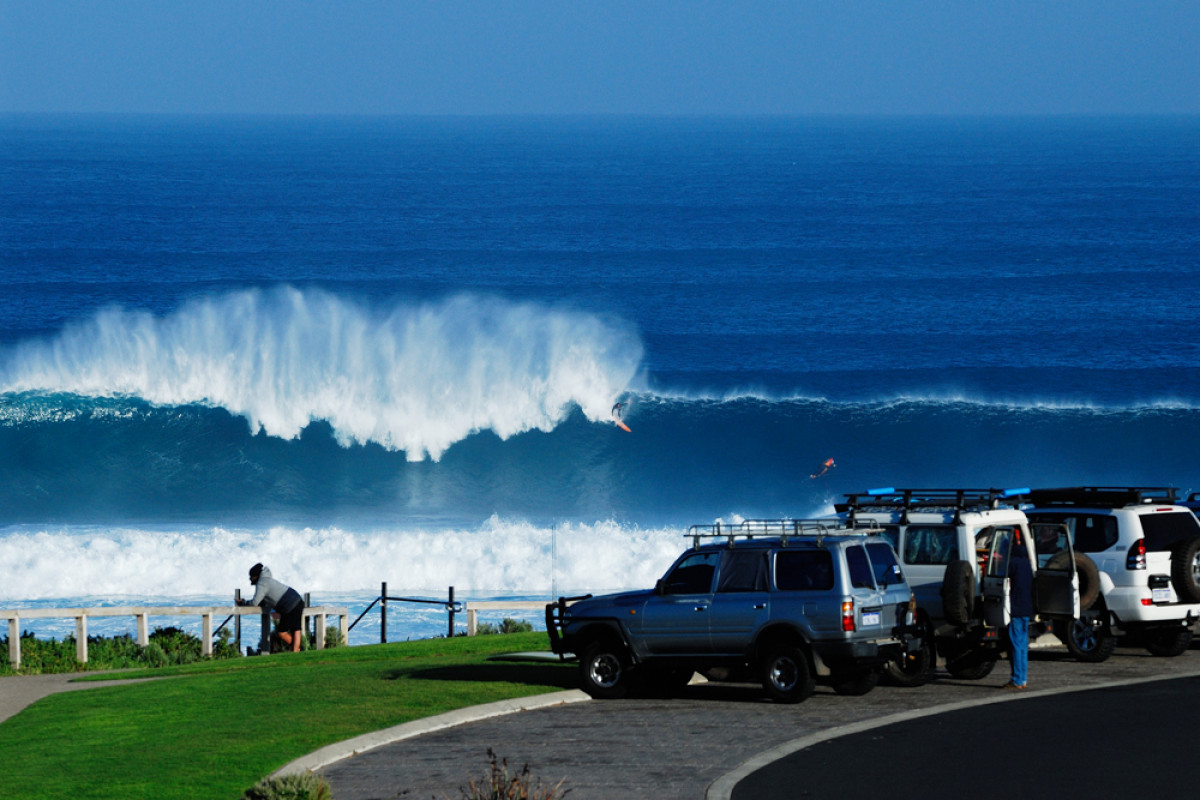 It's been entertaining watching the guys and gals boosting and ripping apart our playful East Coast beachies, but it's time for things to get a bit more serious as the tour heads west to the raw open ocean reefs of Margaret River.
The waiting period for the Boost Mobile Margaret River Pro kicks off this Sunday and runs through until the 12th of May and one thing is certain, there won't be a lack of swell.
There'll actually be a flurry of significant swells impacting Western Australia as a node of the Long Wave Trough (LWT) strengthens directly west of the state. The LWT is an upper atmospheric signal/wave which influences surface, synoptic patterns and weather. It's much broader than surface level features and is much slower moving.
When it's amplified across a certain region it strengthens and steers storms and frontal systems up towards that location, and vice versa when there's an upper level blocking pattern.
So with the strengthening node just west of Western Australia during the waiting period of the Margaret River Pro we'll see back to back storms directed up towards the state initially with favourable winds, but then deteriorating as the node pushes across the country proper bringing poor weather and onshore winds.
The first storm to develop under the influence of the LWT will be a strong polar low forming west of the Heard Island region Wednesday evening. This low will broaden and project a fetch of severe-gale to storm-force W/SW winds through Western Australia's south-western swell window, continuing slowly east while pushing more into its southern swell window.
Most of the swell production will be done in that ideal south-western swell window and we'll see a strong, long-period SW groundswell filling in the first day of the waiting period, building rapidly from mid-morning. Main Break should build to 10-12ft+ and North Point will come into the equation through the afternoon when the swell peaks, though there are rumours that North Point won't be available this event.
Winds at this stage look like they'll play ball with a moderate morning E/SE breeze, strong SE into the afternoon as a ridge of high pressure slides in quickly from the south-west.
Monday, the second day of the waiting period looks excellent as well (though tricky) with large, easing surf from the 10ft range with a strong, offshore E'ly breeze, shifting E/NE and easing into the afternoon (did someone say The Box?).
Strong E/NE winds look to persist on Tuesday as the swell continues to ease from a S/SW direction, though still a good 4-6ft at Main Break, best on the rights.
We'll be looking at a low point in swell Wednesday morning ahead of another large, long-period SW groundswell building rapidly through the day. This will be generated by another polar low forming in a similar position to the first, but it'll be a touch weaker and break down earlier, at more of a distance from the mainland.
At this stage the swell should build back to the 10ft range through the afternoon along with lighter, variable winds at dawn, giving into a strong W-SW change as a front pushes in from the west.
This will then bring three days of strong onshore winds and large, stormy surf to the region, Thursday through Saturday with conditions possibly improving into the end of the period as the swell size and power eases. We'll provide more updates as the waiting period progresses, but all in all the first four days look jam packed with large, offshore and challenging surf.