Tuesday, 29 May 2018
Mix of moderate to large swells over the coming days as trades weaken
Bali and Mentawais forecast​​​​​​ by Craig Brokensha (issued Tuesday 29th May)
Best Days: Coming days before the swell eases into the weekend, next Tuesday through Thursday
This week and next (May 30 – Jun 8)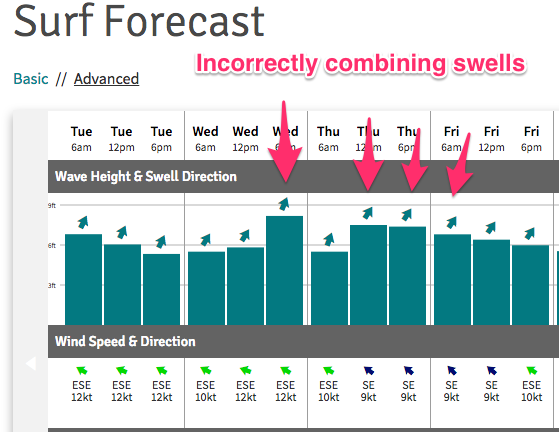 Bali: Sunday's new large SW groundswell came in strong with good surf across the Bukit reefs, easing a touch into yesterday though steadying with a reinforcing S/SW pulse ahead of a drop through today.
Later today some new long-period and inconsistent S/SW groundswell is due, generated by a tight polar low late last week. Behind this weaker but broader and patchy fetches of gales have generated some secondary swell energy for Wednesday afternoon and Thursday.
Our models are at times incorrectly combining these swells, noticeably later tomorrow and Thursday afternoon/Friday morning, with the actual size likely to be around the 6ft range at magnets tomorrow, increasing more to 6ft+ later in the day and Thursday before easing off through Friday.
We should see the trades weaken off over the coming days, kicking back in again from the weekend before possibly tending more variable mid-next week.
Surf wise the swell will continue to ease through Saturday ahead of some new moderate size S/SW groundswell on Sunday/Monday, and better swell Tuesday.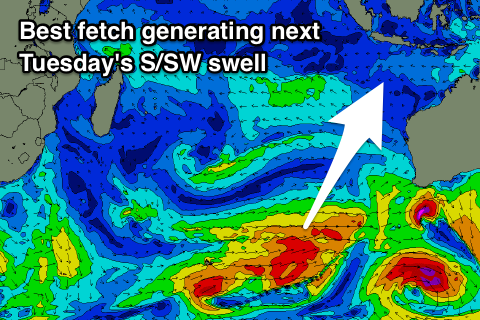 Sunday/Monday's swell doesn't look great, generated by a two relatively weak and patchy fronts pushing towards WA over the coming days, while Tuesday's swell will be generated by a better broader fetch of W/SW gales pushing in behind these fronts.
I'm only expected 4-5ft+ surf across magnets later Sunday and Monday morning, with Tuesday's swell coming in at a better 6ft on the sets, easing slowly into the end of the week.
Longer term there's no major swells on the cards at this stage, but we'll have another look at this Thursday.
16 day Bali Forecast Graph
16 day East Java Forecast Graph
16 day Sumbawa Forecast Graph
Ments: The long-period S/SW groundswell due across Bali wasn't ideally aimed for us but we should see a kick later today after our current easing trend, peaking at an inconsistent 5-6ft across south magnets during tomorrow.
Thursday looks to hold a similar size, followed by an easing trend Friday through the weekend.
The swell for Sunday/Monday isn't great, with our region lucky to top 3-5ft, though the better secondary swell for later Tuesday and Wednesday across our region should provide 4-6ft sets out of the south.
Winds will become an issue though with variable breezes this week and into the weekend, tending S/SE through next week and possibly becoming fresh, affecting those south magnets. We'll confirm this on Thursday.
16 day Mentawai forecast graph
16 day Nias forecast graph
16 day South Sumatra forecast graph