Tsunami warnings for Vanuatu - New Caledonia after magnitude 7.5 earthquake
Tsunami warnings are in place for Vanuatu and New Caledonia, after a magnitude-7.5 earthquake struck in the region this afternoon.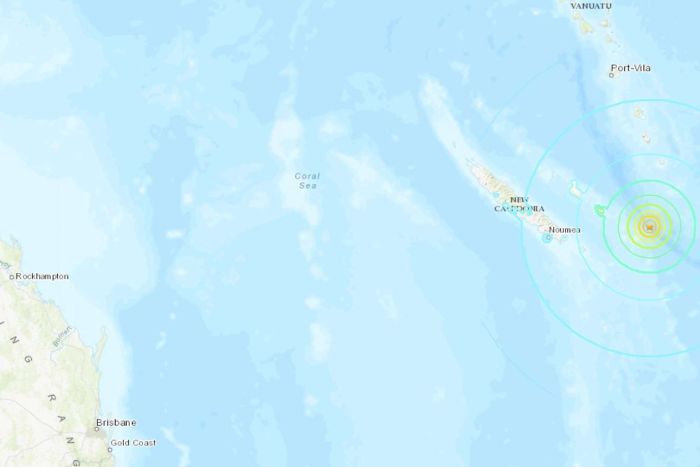 The US National Tsunami Centre said the quake struck at a depth of around 10 kilometres just after 3:00pm (local time).
The quake hit south-east of the Loyalty Islands, part of New Caledonia, and "hazardous tsunami waves" have been forecast for the surrounding islands by the Pacific Tsunami Warning Centre (PTWC).
PTWC said waves could be as high as 3 metres above the tide level in New Caledonia and Vanuatu.
There is no threat alert for Australia, with PTWC saying any waves that hit as a result of the tremor would be less than 0.3 metres tall.
© Australian Broadcasting Corporation. All rights reserved.