Weeks of incoming swells for Victoria
This Victorian winter hasn't been all that bad for surfers. Sure, we've seen many sporadic and short-lived pulses of swell, but there's been a number of very solid days with good winds and weather.
This pattern is about to undergo a serious transformation starting this weekend, as the southern Australian coast is slammed by back to back groundswells – forecast to persist for nearly two weeks, delivering an extended run of waves across Victoria and South Australia in a manner of longevity that's been somewhat absent this winter.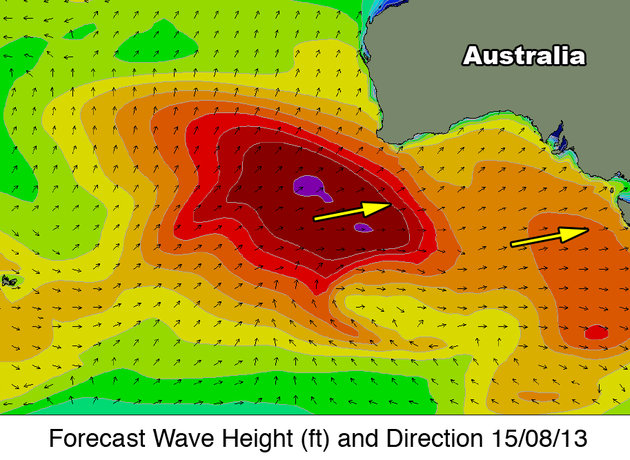 The primary mechanism behind this extended period of swell activity is the Long Wave Trough, or more specifically a series of amplifications of the Long Wave Trough pulsing across the south of the country over the coming fortnight.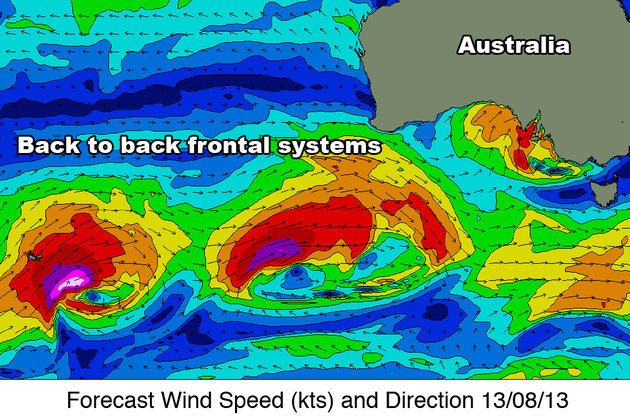 The Long Wave Trough (LWT) is the primary steering mechanism for Southern Ocean frontal systems, moving in a wave-like manner around the South Pole. When a node or amplification of the LWT is focussed over a region, polar fronts are steered and strengthened along a similar path; in most cases producing large swells for that region.
What we'll experience over the coming weeks is a couple of strong nodes of the LWT focussing up towards Western Australia before moving slowly east and then weakening while moving towards New Zealand.
The first node is currently moving in from the Southern Indian Ocean towards Western Australia and will bring a large swell event for that state on Friday and Saturday, befiore filling in across South Australia and Victoria on Sunday (and also, Indonesia next Monday).
The LWT will then continue on a slow eastward track below the country during the weekend, directing a belt of smaller storms up towards Australia. Reinforcing pulses of south-west swell energy originating from these storms will then arrive through Tuesday.
A strong secondary node of the LWT is then forecast to move in from the Southern Indian Ocean during the middle of next week, directing two vigorous polar lows up towards Western Australia. Further pulses of large west-southwest groundswell are expected to keep the southern coastline of Australia very active through later next week and into the following weekend, probably peaking in size sometime around next Saturday.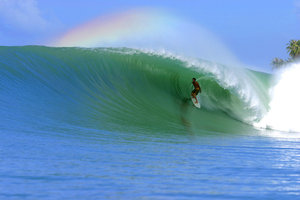 A final pulse of swell from this episode may move into Victorian and Tasmanian water next Sunday or Monday as the LWT moves across the south-east of the country. Whilst the longer term outlook is still a very long time away, all indications are that once the LWT moves further off towards New Zealand a blocking pattern will move in, ending the extended run of swell.
On a final note, one of the best characteristics of these synoptic setups – with regards to the Surf Coast and other semi-protected locations – are the favourable winds. Each approaching front will create pre-frontal north-west (offshore) winds, followed by a brief onshore change before winds revert back to the north-west again.
The water may be frigid and the wind icy, but it's these kinds of weather patterns that deliver endless days of liquid corduroy for Torquay surfers. //CRAIG BROKENSHA
Read more about the Long Wave Trough here.