The spectre of development looms over Gnaraloo and Red Bluff
Wednesday, 25 March 2015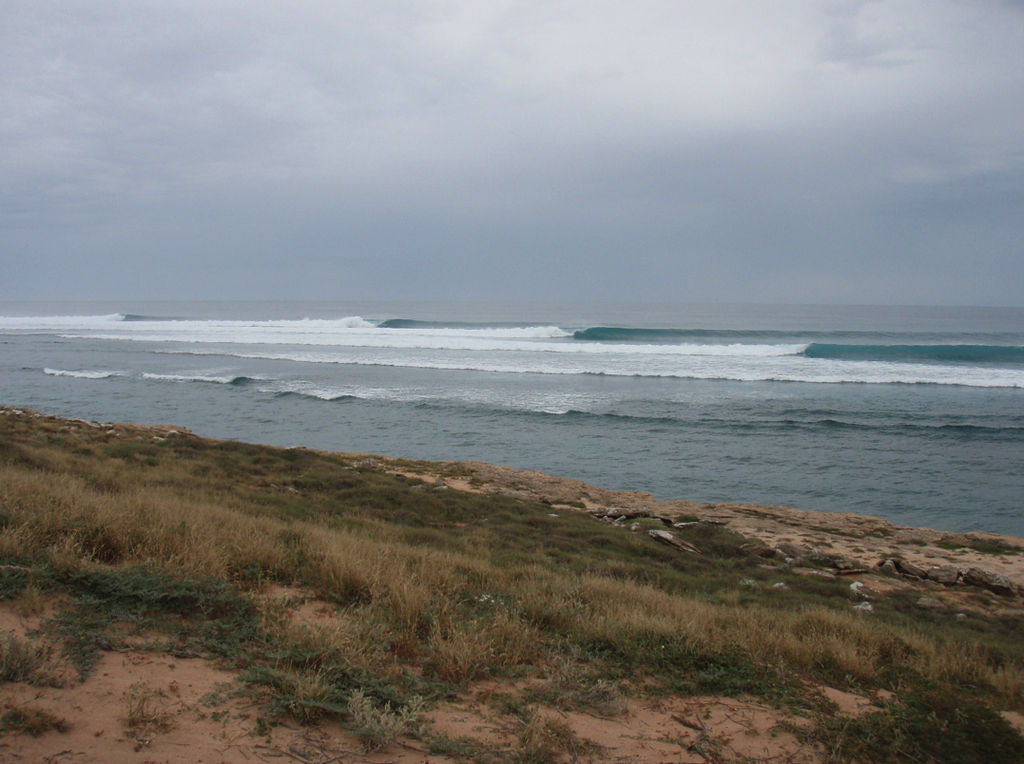 The owners of Western Australia's Gnaraloo and Quobba Stations, whose properties border two of Australia's best waves - Tombstones and Red Bluff - face an uncertain future. On June 30 this year all 507 of WA's pastoral leases will expire, and the Government has sent out 503 lease renewals. Gnaraloo and Quobba are among the four stations that haven't received renewals, the others being neighbouring stations. What happens after June 30 will decide what surfers will find when they make the seasonal run up to the north-west.
In 2004 the Western Australian State Government commissioned a report into land use in the state's north-west. The report proposed co-opting land that's currently held under pastoral leases and placing it in the hands of the state.
Despite being wrapped in bureaucratic red tape for over a decade no agreement has been reached with pastoral stations on the Ningaloo coast between Exmouth and Carnarvon. The uncertainty has loomed ominously over Paul Richardson, the owner of Gnaraloo Station. "That process has been a part of my life every day for the last 10 years," says Richardson with resignation.
It's with good reason that Richardson has been concerned by the governments plans. He always suspected the findings would be used to justify a "land grab" and Richardson says his suspicions are coming to pass.
On June 30 this year every pastoral lease agreement in WA will expire. The State Government sent out lease renewals to over 500 leaseholders late last year but Richardson is yet to receive his. Likewise, the owners of neighbouring Ningaloo, Warroora, and Quobba Stations, all coastal stations on the Ningaloo coast, are yet to receive theirs.
For ten years Richardson has maintained Gnaraloo at zero cost to the Western Australian taxpayer. And the environment on the 220,000 acre station is in excellent condition. Amongst other examples, Richardson cites the monitoring, management, and protection of the largest mainland rookery for loggerhead sea turtles – an endangered species. The turtle work, and also work done under the Gnaraloo Feral Animal Control Program, is internally managed and paid for by Gnaraloo Station Trust.
Like the owners of the nearby stations, Richardson says his careful management is borne out of responsible stewardship. The result is a landscape very close to its natural state.
"When you come up here to surf it is a wilderness experience and adventure," says Richardson. "What the Government has planned will change and ruin the very reason that people come here in the first place."
What's on the table is a plan to hand the coastal land over to Government and turn undeveloped portions of the Gnaraloo coastline – land that is that is currently wilderness area - into tourism nodes catering to between 200 and 500 people per night.
In a recent interview with The West Australian, the manager of Ningaloo Station, Phil Kendrick, said Parks and Wildlife, "Want to do glamping development for ecotourism, which is just flavour of the month terminology for putting in $600-a-night tents to cater for the rich and famous."
Paul Richardson is similarly cynical about developments such as eco-lodges which he says, "Often just amount to commercial tourism development dressed up as offering positive environmental outcomes, but which is more often just green spin."
He also senses something far more sinister: the possibility of Government selling off or leasing portions of the coastal land to developers for commercial development.
"The Cape Range National Park employs about 40 people. What happens if the government decides they haven't got the funding to manage and adequately resource the extra land on the 260km long Ningaloo coast?" Richardson asks quizzically. He leaves the question hanging a while before answering himself.
"Well, they're going to have to sell portions of the land which will fall out of public ownership. Developers will move in and change this landscape forever. There will be no going back once those changes occur and wilderness assets will be lost for good."
Richardson reinforces the point about how well the land is currently cared for and in so doing repeats a statement he made earlier, "What the Government has planned will ruin the very reason that people come here for."
Swellnet has contacted Terry Redman, WA Minister for Regional Development but is yet to receive comment.