Apartheid and human solidarity
Monday, 9 December 2013
With the passing of anti-Apartheid revolutionary Nelson Mandela, it is worth thinking about some of ways in which the surfing world has been entangled in apartheid.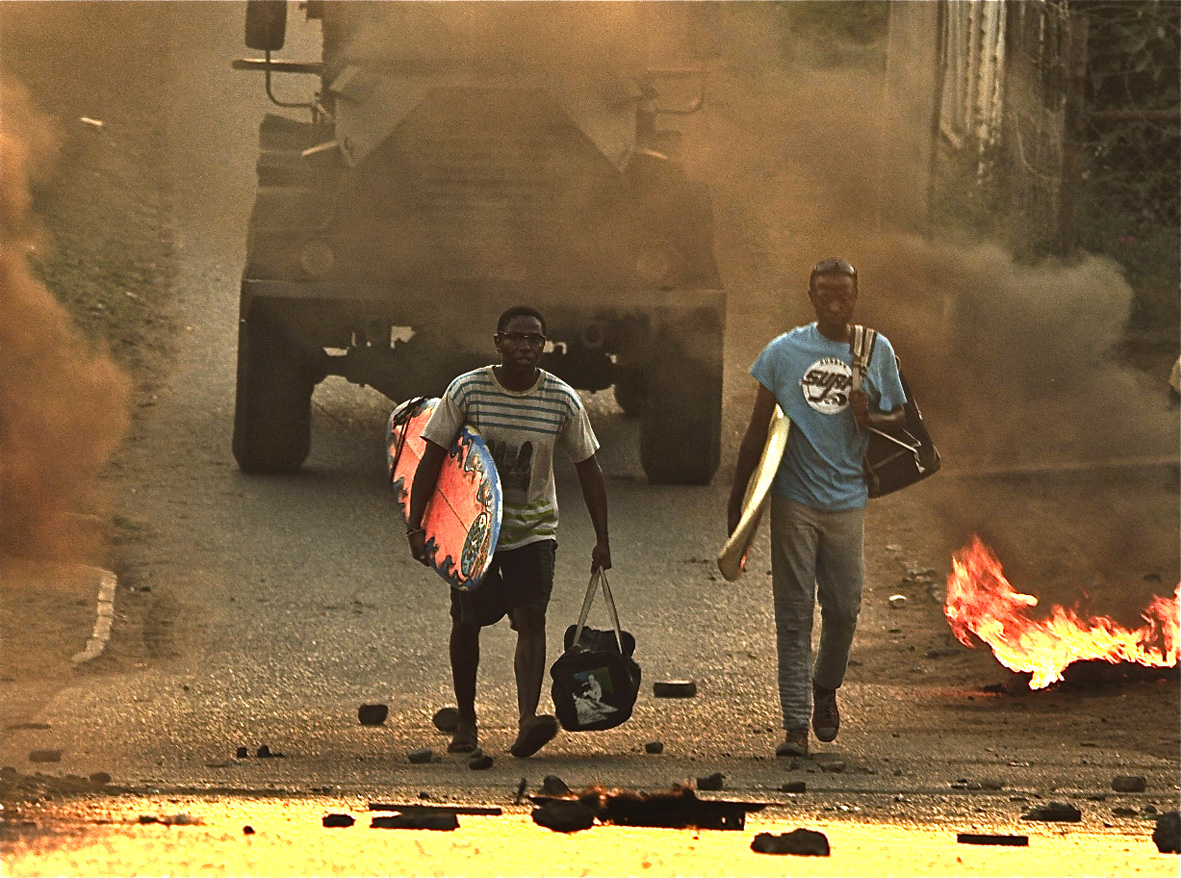 Sara Blecher's film Otelo Burning (2011) is a Zulu language film set in 1989 at the height of the anti-apartheid campaign. It looks at three young fellas who take up surfing on beaches of South Africa, finding escape from their lives in the swell. They learn to surf on whites only beaches, and in this lies just part of the profound violence of apartheid. Blecher (if awkwardly at times) deals in issues of lateral violence and, as with the play Othello, the issues that arise in the dangers of jealousy. The white South Africans themselves become a picture of violence: they are distant from the characters, and distant from the audience. They are vague figures of undignified power and privilege.
It is a coming of age flick that can at times be heavy handed. However, it is significant that this is the only fictional film that has dealt with racism amongst surfers, in a school of surf films that has always prioritised the stories of white people.
Nic Hofmeyr's Taking Back the Waves (2007) looks at Cass Collier, whose family were categorised as 'coloured' by the apartheid regime. Unable to compete at home on apartheid beaches, Cass left South Africa (as did his father before him) to compete internationally. At one point Cass discusses competing at Bondi with some big names for the first time. As he had no competition experience, they thrashed him. So far from the segregated beaches at home, the effects of apartheid weighed heavy on the story. The doco tells how his father would be constantly arrested for teaching him to surf on segregated beaches. These are simple and violent moments in the film.
Both Hofmeyr and Blecher's films demonstrate the kinds of day-to-day resistance to apartheid. We can see this in the small acts of resistance taking place in defiance of both the law and the white surfing community. Surfing, we see, is racialised at every turn by apartheid.
What we see in these films is that surfing is more than private exhilaration and quiet moments alone, but (often despite ourselves) involves other relationships: to power, to privilege, and to capital. These films are just small examples of the ways in which surfing is a political act, bound up and entangled in the social world in which it is found.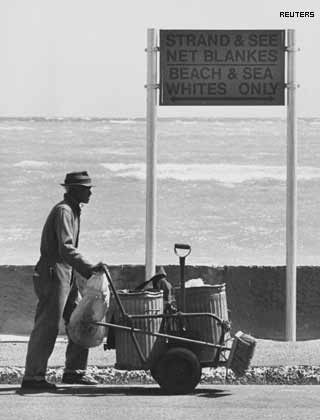 In 1985 in response to the call for a sporting boycott of Apartheid South Africa, Tom Carroll signalled his boycott of South African surfing. Having just landed his second World Championship title, he announced on Bells Beach that this was a 'basic humanitarian stand' and that he would boycott South Africa until 'all black surfers are allowed on all South African beaches'. Carroll's boycott was a seminal moment in Australian surfing's stance against apartheid.
As far as the sporting boycott of South Africa goes, surfing, (despite significant occurrences), never really came to the party. In 1964 the International Olympic Committee withdrew its invitation to South Africa, formerly banning the country in 1970. FIFA suspended South Africa from 1963. The International Cricket Council banned South Africa in 1970. The Association of Surfing Professionals never backed down on touring South Africa, returning there until apartheid's dying days.
As early as 1971, mass demonstrations in Australia were being held against apartheid policies in South Africa and in support of sporting boycotts. During the 1971, the Springbok rugby tour protests were so successful that a state of emergency was declared in Queensland and an estimated 700 people were arrested around the country.
To the exasperation of Koori activists at the time, this also meant that racism was seen by those non-Indigenous anti-apartheid activists as being something that happened elsewhere.Gary Foley, a member of the Redfern Black Caucus at the time has written: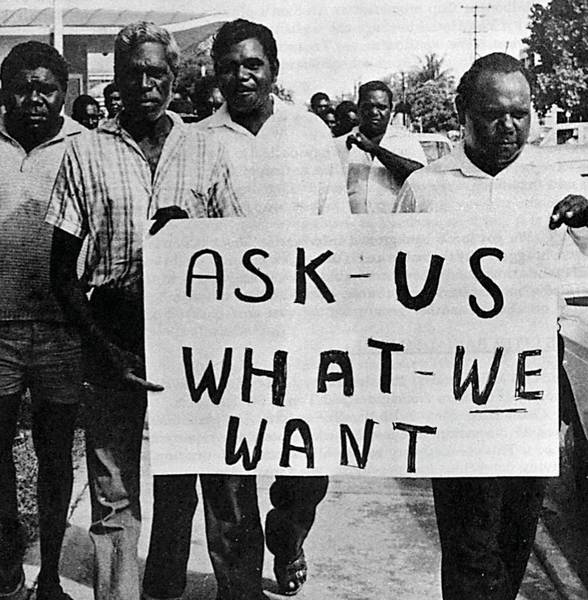 "Those protests brought the Australian anti-racist movement face to face with Koori activists who were demonstrating in support of their black South African bothers and sisters. These encounters led to the Kooris posing the question, 'What were these anti-racist Australians doing about racism in their own back-yard?' White Australian "anti-racists" were confronted with the proposition that perhaps they were being racist themselves in being blind to the state of racial oppression in this country."
In many ways, this was a turning point in the Land Rights movement.
There was plenty of opposition to the boycott within South Africa, including among those who opposed apartheid. It wasn't until 1992 that the white South African Surfing Association (SASA) began talks with the non-racially designated South African Surfing Union (SASU) to form a unified body. Shafiq Morton describes how the non-discriminatory SASU were forced to have its competition on "non-white" beaches, imploring his memory: "I must remember the 'Battle of the Bay of Plenty' when arrogant (white) non-contestants disrupted the SASU's contest in the 1980s. When SASU retaliated and forcibly cleared the water, as was its right, the police were called in".
Cass Collier has said, reflecting in a time after the defeat of apartheid, that "South African Surfers mustn't try to cling to their past privileges; they can't be blind to what is around them. The lack of unity in our own surfing is reflective of our society. It comes from being wealthy, educated, and privileged. A generous and loving attitude is needed from those who can afford to give."
In a lecture 2008 Mandela told his audience that "As the years progress one increasingly realises the importance of friendship and human solidarity. And if a 90-year-old may offer some unsolicited advice on this occasion, it would be that you, irrespective of your age, should place human solidarity, the concern for the other, at the centre of the values by which you live."
As conservatives who propped up the South African regime seek to reconfigure history and render Mandela harmless, how might surfers today think about this human solidarity? How might it respond to situations of apartheid today? How might it respond to the ongoing perception of surfing as a 'white' sport? Or the proliferation of 'white' faces in in surf magazines and surf shops? Or the ways in which it continues to be closely associated with the Cronulla riots? Or the ways in which women are treated as novelties to gawk at? How might surfing respond to calls by the West Papuan independence campaign for a tourist boycott of Indonesia? The ongoing demonization of asylum seekers at sea? Or the calls by Indigenous people for rights to sea-country?
The imperative for "human solidarity" and concern for the other remains strong, and surfers remain buffeted by the social world we are a part of. //LIAM NEAME