Wednesday, 13 June 2018
Stormy S/SE swell for Sunday, easing Monday
Southern Tasmania Surf Forecast by Craig Brokensha (issued Wednesday 13th June)
Best Days: Protected spots Sunday and early Monday
Recap
A continuation of tiny waves across the South Arm, best for beginners.
Today's Forecaster Notes are brought to you by Rip Curl
This week and weekend (Jun 14 - 17)
Want to receive an email when these Forecaster Notes are updated? Then log in here and update your preferences.
There's still nothing due into the end of the week with tiny to flat conditions prevailing, but come the weekend, we've still got our large stormy S'ly swell on the cards.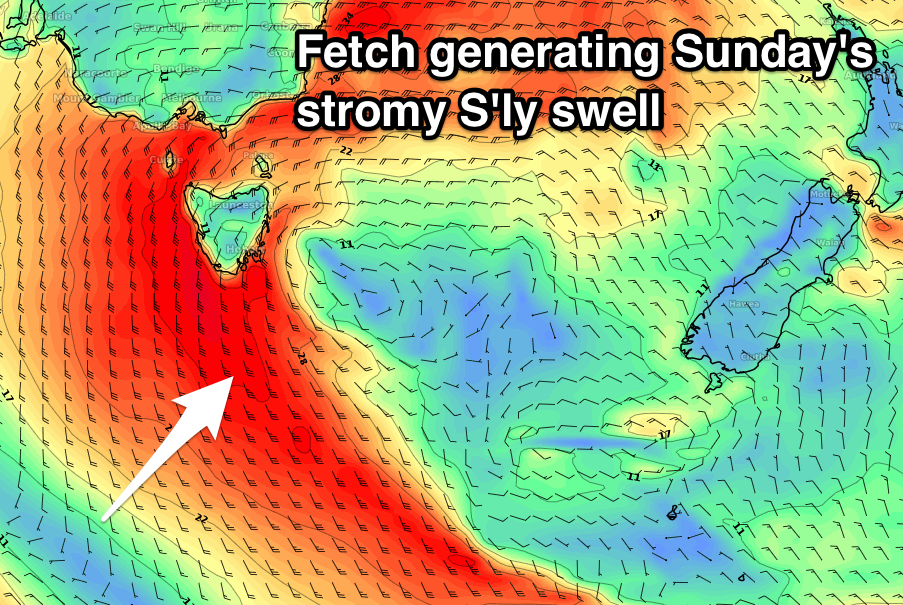 A deepening and slow moving mid-latitude low will meander in from the west over the weekend, with a fetch of strong to gale-force S'ly winds Saturday, projecting into the South Arm on Sunday while weakening as the low continues slowly east.
No size is really due on Saturday at this point as the fetch lingers just out of our swell window, but into Sunday we'll see a rapid jump in size, with building surf to 4-5t+ during the day but with poor and strong S/SE winds.
With the low weakening Sunday we'll see the swell dropping fairly quickly through Monday likely from 3ft+ but with gusty and easing S/SW winds.
Longer term there's nothing too major on the cards again so maybe try and plan around Sunday, though the winds aren't ideal.