Standard summer fare for East Coast
South-east Queensland and Northern NSW Surf Forecast by Ben Matson (issued Fri 3rd Feb)
Forecast Summary (tl;dr)
Fun weekend at the open beaches with small mix of swells and generally good AM winds
Small mix of swells for most of next week too, generally good winds
Occasional southerly pulses will show periodic bigger surf at south swell magnets (Mon and Thurs looking to be best days)
Lots of dynamic options for the long term
Recap
Fun mix of peaky swells over the last few days with sets building to 2-3ft on Thursday at exposed beaches in Northern NSW, a touch smaller in SE Qld. A few bigger sets reported in Northern NSW today. Clean mornings with light winds before afternoon NE breezes cropped up.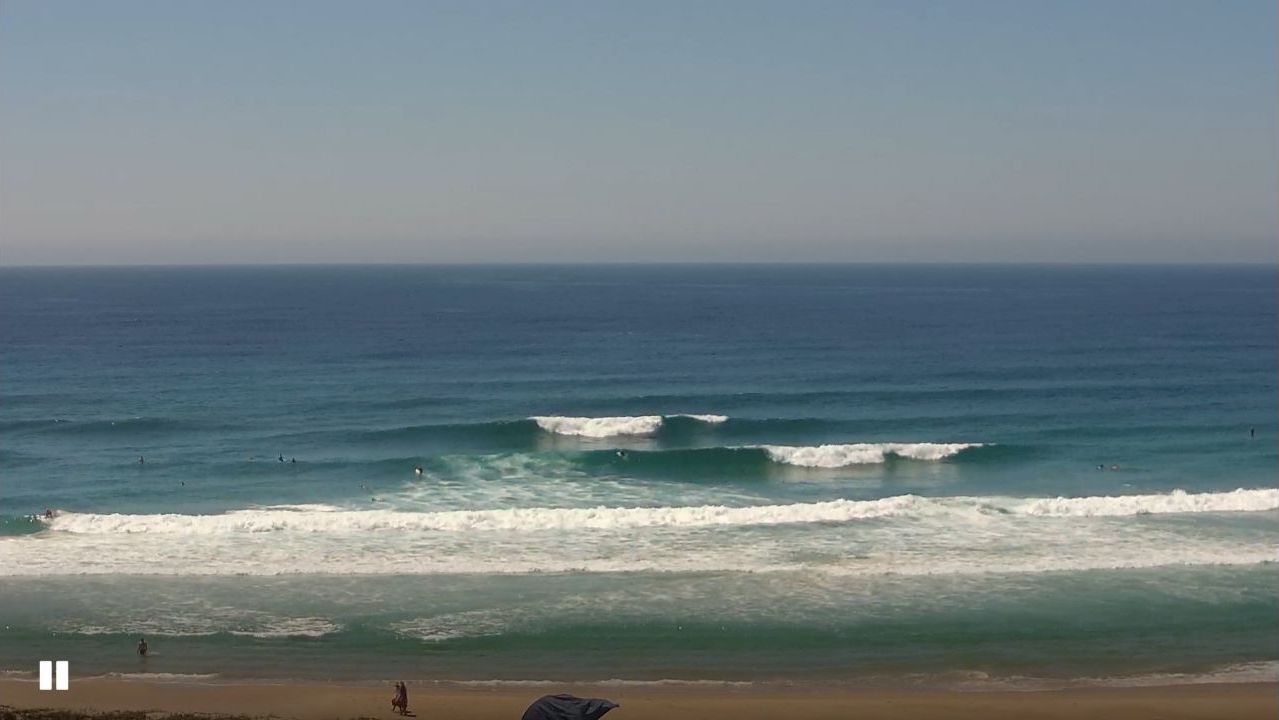 This weekend (Feb 4-5)
A shallow southerly change is expected to push along Northern NSW on Saturday, arriving early across the Mid North Coast and probably reaching the border by lunchtime.
Ahead of it we'll see N'ly tending NW winds along the coastal margin - strengthening a little overnight, from the current flow - and should consequently generate a small short period north swell for exposed coasts.
Though, the dominant energy will be leftover E'ly swell sourced from distant tradewinds below Fiji, and also a spread of interesting E/NE swell from a broad trough now sitting offshore. The latter system is generally aimed down the guts of the Tasman Sea (with the head of the fetch curved back towards Southern NSW) but the whole shebang is tracking south-east, which lowers confidence levels for surf prospects in Northern NSW.
Either way, sets of a similar size to today are likely, around 2-3ft at exposed beaches south of the border and probably a touch smaller to the north. There's a fair chance early winds will veer NW so most open beaches should be fine, it's just the eastern extremities of the coast that may see a lingering northerly to begin with.
A similar mix of slow swells from the eastern quadrant are expected Sunday, with light morning winds freshening from the SE into the afternoon (strongest between the Northern Rivers and Gold Coast) as a weak ridge develops along the coast.
Late Sunday may see a small flush of acute south swell across the Mid North Coast, from W/SW winds exiting eastern Bass Strait on Saturday. Don't expect much size away from south swell magnets though.
Next week (Feb 6 onwards)
There's a myriad of swell sources for next week.
However, our eastern window - whilst active - probably won't produce much size at first.
The trades will ease back in strength south of Fiji on Sunday (not that there was much in it anyway) but a broad ridge though the Coral Sea will consolidate with the coastal ridge to provide a modest south-east flow - slightly more north of SE Qld's swell window that is ideal - but just south enough to offer small short period E/SE swells through the first half of next week.
Early indications are that a complex trough tracking west from a position north of Fiji over the weekend may slowly develop into a tropical low, west of Vanuatu mid next week. This is itself if a difficult system to have confidence in (for a wide range of non-model guidance reasons, such as island shadowing), however one potential upshot is that it may strengthen the trade flow through the southern Coral Sea, boosting easterly swells across northern regions throughout the second half of the week.
For now, I'll ignore any and all other possibilities from such synoptics (which may include a significant local feature off the SE Qld coast) as it's too far away.
But, the take home message is: watch this space. It's gonna get interesting.
Elsewhere, a deep cut-off low circumnavigating the Apple Isle this weekend will generate W/SW gales through eastern Bass Strait, a flukey south swell window at the best of times. That, along with a secondary low forming further south (closer to the SW tip of NZ, on Sunday) will maintain low confidence south swell for Monday and perhaps Tuesday, really only showing at south swell magnets south of Byron (3ft sets a reasonable possibility at the more reliable spots).
A broader but ultimately weaker frontal passage much further south on Monday will then generate small to moderate southerly swells for south facing beaches through the second half of the week. Again, wave heights could reach 3ft at reliable spots though it'll ebb and flow over the course of several days. Thursday looks to offer the best surf from this source, though there'll be waves either side.
Overall, there'll be waves at the open beaches most days but most locations will probably remain on the smaller side of the coin.
An unstable atmospheric setup will dominate the eastern seaboard for much of next week so there's a good chance we'll see some dynamic upgrades in the surf outlook by the time Monday's model runs come around. So, expect some more exciting discussion points early next week.
Have a great weekend!