Rockets Fired into the Eyre
The South Australian Eyre Peninsula is again the focus of unwanted attention, this time in the form of a rocket launch facility at the southern end of the peninsula, forty kilometres south of Port Lincoln.
The site is at Whalers Way, immediately south of Fishery Beach, and is managed by Adelaide company Southern Launch. If all goes to plan, Whalers Way will become "the Cape Canaveral" of Australia.
The project has alarmed many Port Lincoln locals. For one, it was originally proposed that only orbital satelites would be launched from Whalers Way, however news has come to light that weapons testing is also included in the scope.
Today's Australian reports, "Whalers Way in South Australia will be used to discreetly test Thales's advanced rocket motors and guided munitions. Southern Launch's own high-technology supply chain will build missile and rocket motor bodies for these new weapons."
None of this was mentioned in Christian Porter's official announcement of Whalers Way Orbital Launch Complex, yet it represents an escalation from economic utility to defence facility.
Also concerning local residents is Southern Launch's success to date. September saw three failed rocket launches, one of which caught fire during the ignition stage requiring the assistance of ten Country Fire Service (CFS) members. With low rainfall, dry soil, and a landscape marked by scrub, the lower Eyre Peninsula is a high risk bushfire zone. Serious fires were fought in 2005, 2015, and 2019, with minor fires every other bushfire season. Southern Launch note that CFS members will be in attendance during launches.
Though Southern Launch have started modestly, they plan to make Whalers Way the "centre of gravity" for a permanent large scale launch facility. The current plan needs to be assessed with these ambitions in mind. The rockets that will be launched will vary from 9 to 39 metres tall, a not insignificant size when considering the Space Shuttle measures 56 metres.
Local opponents have noted the site is home to rare fauna such as the square-tailed kite (only photographed recently after a last recorded sighting in 2004). Transformation of the area into an industrial zone will destroy the habitat of such fauna.
Harder to quantify will be the loss of solitude and open space currently cherished by locals and visitors alike. For surfers, the drive south from Lincoln, past salt lakes and dense mallee scrub, brings a sense of calm, as does camping anywhere on the lower peninsula where a timeless landscape is a salve for modern life.
Ironically, the Southern Launch facility will be used to speed up technology and communications, further intensifying the need to escape from them.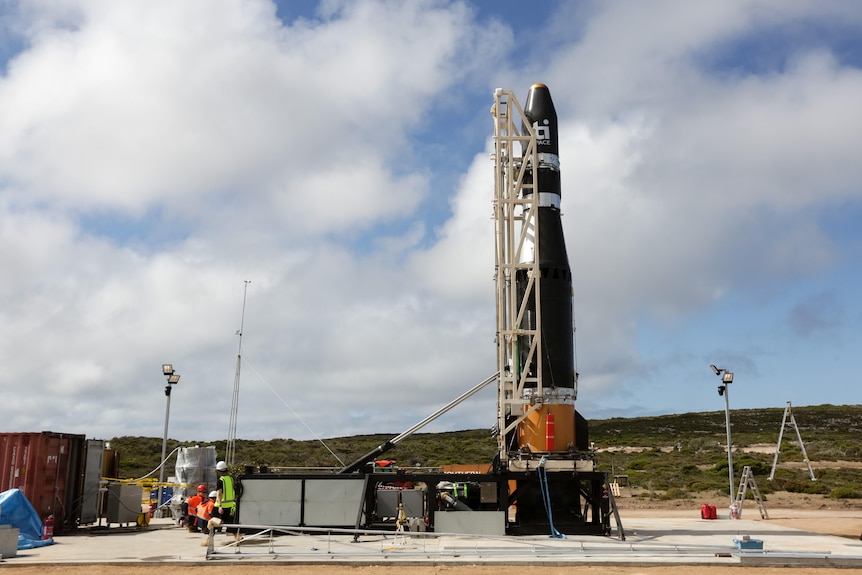 While there have already been protests at the entrance to Whalers Way and in Port Lincoln the past few months, this fresh news regarding weapons testing has fired up the community again, leading to another planned protest this Sunday. For those interested, the protest will occur at the entrance to Whalers Way, 10am this Sunday. If you can't attend add your signature sign this petition to protect this fragile environment.
Please share the petition and this story to prevent Whalers Way becoming "the Cape Canaveral" of Australia.