Why aren't WA surfers using the shark deterrent rebate?
Tuesday, 24 October 2017
Beginning in May this year, the Western Australian state government has been offering $200 rebates on scientifically proven shark deterrent devices. To date 630 people have taken up the offer but only 10 of those recipients come from the Margaret River, Yallingup and Dunsborough area.
This statistic has Greens MLC Diane Evers intrigued. After all, it was the Margaret River region that suffered the worst following a recent cluster of attacks that held WA in a state of fear.
The shark deterrent subsidy was a bureacratic response to a community demanding action. So why the slow uptake?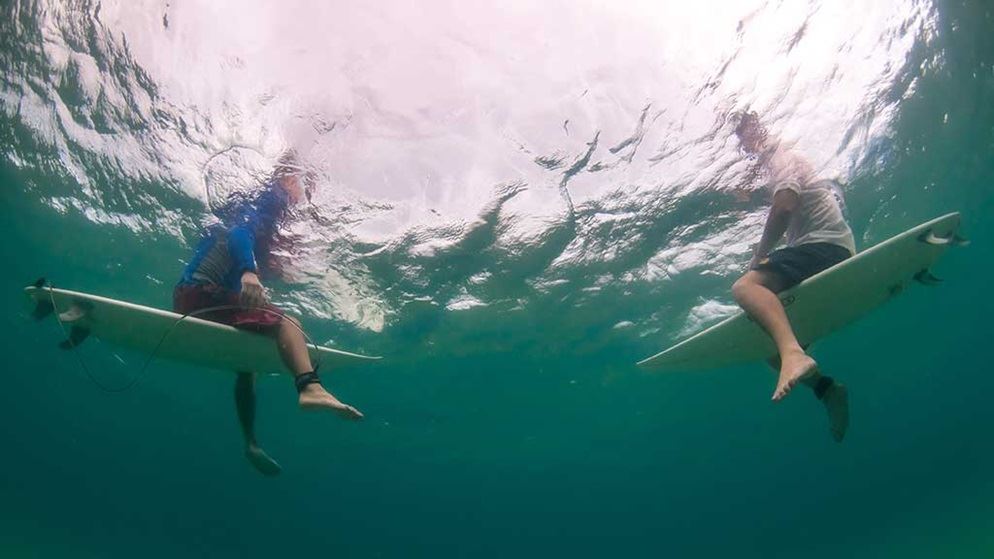 In a media release today, Ms Evers postulates a few theories, including social economics (poor surfers may not be able to afford devices), efficacy of devices, and the one that sounds most plausible to us here at Swellnet: the only approved device is the Shark Shield FREEDOM 7, which is not designed for surfing.
Having nothing on the market for surfers to buy may explain why surfers aren't buying it.
The situation could change if surfing-specific devices are tested and approved, but no-one knows when that may be.
"I look forward to a time when tests have been so completed so that the rebate is available for deterrents with other applications, especially surfing," says Ms Evers.
The original rebate was only promised to the first 1,000 people so it's possible the offer will end before a surfing device gets approved.
Fuzzy logic aside, Ms Evers is keen to hear from surfers: "I urge people to contact my office with feedback about the rebate and how it could be improved by calling 9486 8070 or emailing [email protected]."
Have at it, people.