Silver Cord: the humble legrope goes high tech
Wednesday, 7 September 2016
It wasn't so long ago that the humble boardshort got promoted up the ranks. With a few dabs of rubber added to the waist strap and the odd velcro patch they became 'tech' boardshorts. All this while other more important surf equipment kept getting made the same as it always had.
Take the legrope for example, an ankle strap and cord joined by a length of plain urethane. Yeah, there have design innovations, the rail saver and the swivel for instance, but each was invented before 1990. Since then - nothing.
Craig Drysdale is a South African surfer and he's just launched the Silver Cord, a legrope with a truly clever design. It may not be for everyone, but for surfers who can't afford to break a legrope, say while surfing big waves or in sharky waters, it's worth a closer inspection.
The Silver Cord looks similar to all other leggys on the market; an ankle strap and cord joined by a length of plain urethane. However, the urethane has a hollow section and inside that is the eponymous 'silver cord'.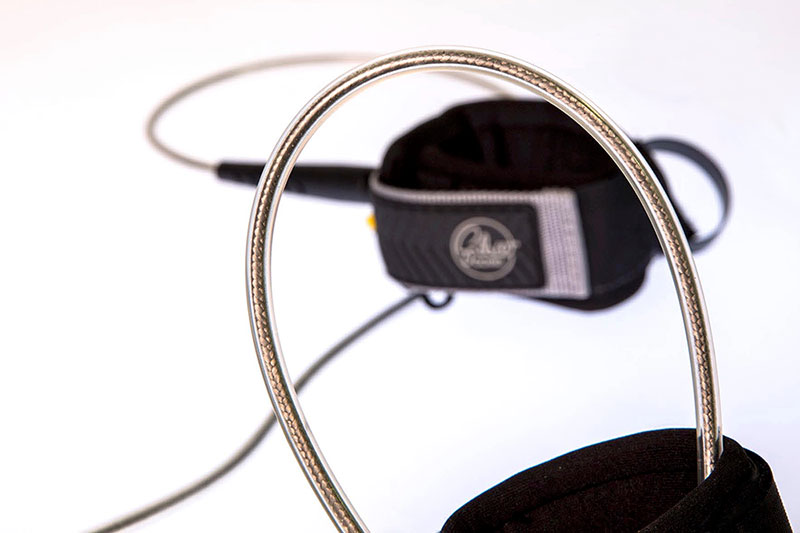 If the urethane breaks then the silver cord activates and the surfer remains tethered to their board. Drysdale wont say what the silver cord is made of, except that it's waterproof, UV resistant, and has an average break strength of 365 kilograms. He's adamant that it'll cover any situation in the surf.
If the urethane breaks the surfer has a choice to continue surfing - though the cord has no stretch and would hurt like a bastard if it wrapped around your leg in a wipeout - or return to shore and swap it out. All the parts, rail saver, strap, and cord, can be interchaged and replaced.
As the Silver Cord is designed with serious waves in mind, Drysdale has dropped another little feature into the mix. The BSD, or Bail Safe Device, is a quick release pin that can be pulled when a surfer doesn't want to be attached to their board.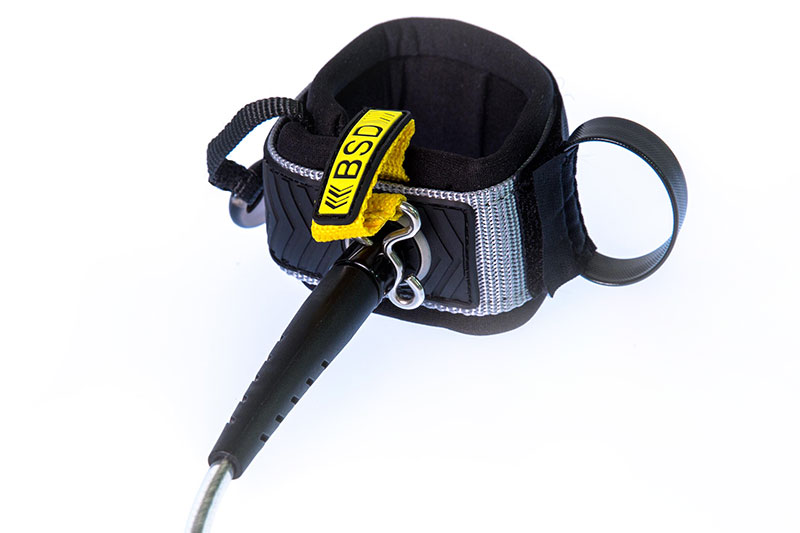 The Silver Cord isn't on the market yet, but Craig Drysdale has taken it to Surf Expo in America with an eye on international trade deals. Our guess is that surfers who paddle big or sketchy waves, or even just those who don't want to lose a new stick on the rocks, will be taking a closer look at this little legrope.