Australia's white shark population: The hunt for answers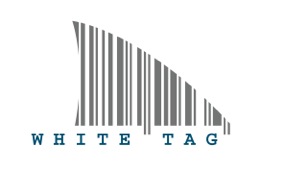 A spate of fatal shark attacks in both Western Australia and the eastern seaboard have spurred public debate about sharks. Amongst the opinion and science is one recurring question: Are white shark numbers rising or falling?
This question - or more correctly the lack of an answer - has highlighted the urgent need to discern the population status and trends in white sharks around our coastline.
CSIRO scientists Barry Bruce and Russ Bradford are leading a national research program on white sharks: their movements, abundance, habitats, and their populations, which is being used to develop and implement a monitoring program in Australian waters.
Population estimates and trends are needed to evaluate the success or otherwise of Australia's white shark National Recovery Plan. This information also provides a scientific basis for policies that attempt to balance conservation and public safety.
The current program builds on existing knowledge pioneered by Barry Bruce and CSIRO. It has covered shark movements and habitat use (in particular the location of nursery areas), and the understanding that white sharks are structured into eastern and western populations in Australia, separated by Bass Strait.
The techniques that are being developed through research in eastern Australia will be applied in the west as juvenile aggregation and nursery sites get identified. A national monitoring strategy will also be designed, enabling population estimates to be refined over time.
This research is led by CSIRO along with scientists from WA Fisheries, NSW Department of Primary Industries, and the University of Technology Sydney, as well as Tag For Life in Victoria, who are undertaking or assisting with components of the program.
CSIRO have developed a unique genetic and statistical method to measure for the first time the size of Australia's two white shark populations – eastern Australia and western Australia - using electronic tagging and aerial survey techniques as well as DNA fingerprinting.
To measure white shark populations, scientists need at least one count of shark abundance. They also need to know when they first breed, how many pups they have, how often they breed, and how many young and adult sharks die each year.
Shark research is very much in its infancy. You may not think so judging by the media column space given to sharks, yet very little about them is actually known. Information such as measures of abundance, and breeding and death rates have never before been included in white shark population estimates because no-one has been able to provide them before. This has limited the reliability of past population models.
At present CSIRO are very close to unlocking the numbers in the east of Australia, and with the template developed have now begun work in south-west Australia.
Juvenile sharks
A question I'm often asked is why we focus on juveniles and not adult sharks. That's because establishing population estimates is a process that requires numbers not individuals. Locating the nursery areas offers researchers the opportunity to tag many sharks in a short amount of time, relatively speaking.
So far around 50 juvenile sharks have been tagged with acoustic transmitters in eastern Australia. This will allow researchers to monitor their survival and long-term movements, with more being tagged every season. Aerial surveys of the clearer waters at Port Stephens, combined with the acoustic tag data, have been providing local estimates of total juvenile white shark numbers.
The sharks are tagged in the two known east Australian nursery areas: near Port Stephens in NSW and the Corner Inlet/90 Mile Beach area of south-eastern Victoria on a seasonal basis. The tags currently have a battery life of five to seven years, but new-generation tags will shortly extend this period of monitoring to 10 years. Acoustic receivers deployed along the coast keep tracking the sharks when they grow too large to return to nursery areas.
Historically, most of the sharks tagged in these nursery areas have been in the range of 1.6 – 2.7 metres, but on recent trips we have noticed fewer sharks present in the Port Stephens nursery and those that have been there are slightly larger animals. It's not so much a case of population decline but it's probable they have reached a size where the nursery no longer comes into play on a regular basis and they are elsewhere.
Adult numbers, survival and reproduction
So what about the adult numbers: how do we estimate these? Again, novel genetic and statistical techniques are being used to examine family relationships between juvenile sharks that hold information about their parents.
Adult white shark numbers are estimated by looking at the proportion of juveniles in different year groups that are half-siblings. If the adult population is very large, only a small proportion of juveniles will be half-sibling pairs. In a smaller population, a higher proportion of individuals are likely to be related.
With estimates of the number of juveniles, and their survival rates, the annual newborn pups can be calculated. This in turn offers further clues to the number of adult female sharks and the population as a whole.
The western population: finding the nursery areas
The methods outlined will be used to determine the size of the western white shark population once the nursery areas have been identified. Three approaches will be taken to locate these areas: coastal aerial surveys in South Australia and Western Australia, opportunistic tagging of juveniles from vessels, and satellite tracking of mature female sharks.
Areas of the South Australian and the southern Western Australian coasts where juvenile white sharks have been previously caught by commercial and recreational fishers will be aerially surveyed during spring to autumn. Tagging expeditions will be conducted to internally-tag juvenile sharks and acoustic receivers will monitor how sharks use the area, as well as to guide future research and monitoring requirements. Tissue samples will be taken for genetic analysis. Some juveniles will also be fitted with satellite tracking tags as these have proven useful in eastern Australia for leading researchers to nursery areas.
Satellite tagging mature females
Mature females, some thought to be pregnant, appear in low numbers at the Neptune Islands, SA, in winter, a few months before what is generally assumed to be the pupping season. These females will be satellite tagged to try to locate a pupping ground – which is assumed will be near to the nursery area – within the approximate six-month lifespan of the satellite tag.
Adult females will also continue to be tagged opportunistically as part of other white shark tagging operations by CSIRO and WA Fisheries.
So where to now?
As part of its contribution to developing new research, White Tag's Tag For Life program is holding a fundraiser event at the Melbourne Aquarium on March 13. All proceeds from the night will go toward supporting projects and initiatives that will compliment and enhance CSIRO's overarching body of work.
Barry Bruce will be speaking about CSIROs new initiatives and unique techniques as well as the pathway ahead for white shark research in Australia. Other special guests will include Rodney and Andrew Fox from South Australia.
For more details click here.