Patent pending: the FCS design saga
"I've already seen FCS II-compatible fins made by two well known companies. They've got them ready to go and they're not the only ones. Once this patent stuff is confirmed we'll see lots of new fins enter the market."
I'm talking to a fin manufacturer from Australia. His company makes middle-of-the-range fins that fit both original FCS and Futures fin boxes, and lately he's been watching FCS very closely. What he's deduced, and what other fin manufacturers have too, is that FCS appear to have failed in their attempt to patent the FCS II fin.
It's hard to know if the patent failure is an oversight by FCS or just tough luck - a business gamble that didn't pay off. Whatever the reason, if FCS fail to secure the patent there'll be significant ramifications to both FCS and its parent company, SurfStitch, but for punters like you and I it means there'll also be a greater range of fins on the market.
Before we identify what's gone wrong here a li'l bit of history is required.
In the early 90s the original FCS system was developed by Narrabeen surfer, Brian Whitty. FCS weren't the first removable fin systems on the market, the idea had been around since the mid-60s, however Whitty had two things going in his favour. Firstly, his system was simple and unobtrusive, and secondly, surf travel was just beginning to boom. Removable fins meant surfers "didn't get their fins smashed out when travelling around the world," as Whitty explained in an early FCS promo.
Whitty took his invention to Surf Hardware International (SHI). As their name attests, SHI made surf hardware such as the long-forgotten Rocket Block and the immensely popular Gorilla Grip. By the time they hooked up with Whitty, SHI were flush with capital from Gorilla Grip. They licensed the removable fin idea from Whitty and developed it for production.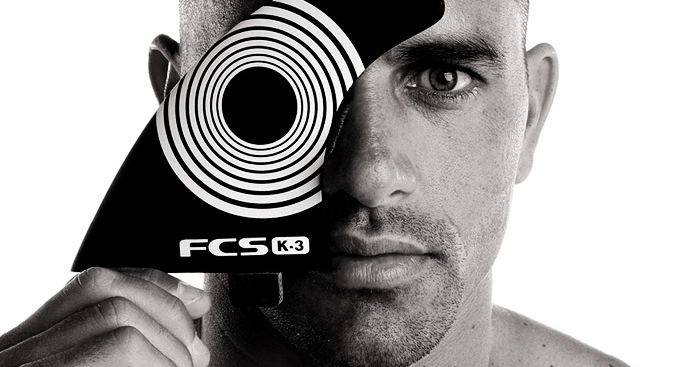 The first FCS system went on sale in 1994 with patent pending, and they received the patent in late 1995. Shortly thereafter they secured the signature of Kelly Slater, and though there were other players on the market FCS was as close as it comes to an industry standard. They became the go-to company for removable fins, and it's then that the big dollars kicked in.
FCS had patent exclusivity over their invention. This is the commercial privilege of the inventor. With patent protection no-one can impinge on their technology, at least without inviting a court case, so the inventor gets a set amount of time to recoup R&D expenses and turn a profit before the patent expires.
And turn a profit they did. From the mid-90s to the mid-00s FCS charged shapers between $25 and $30 to use their plugs and another $20 for fins, while sales of fins directly to customers were close to double that. The majority of boards made worldwide used FCS technology and third party companies were deterred from making copies. Fin Control Systems had the mortgage on the market.
Wherever there are huge profits there's bound to be investors sniffing around, and this was the case with FCS. In 2002 Macquarie Bank, the investment bank dubbed the Millionaire's Factory, bought majority shares in FCS and cleaved off a slice of surf industry profits. Two of the original SHI partners cashed out while one, Bill McCausland, stuck around. Over the next few years FCS became embroiled in legal battles, some between McCausland and "the polished Harvard Business School graduates from Macquarie" as one presiding judge called them, but more important were legal challenges against the FCS patent.
First was a company from Hawaii, Surfco, who made fins with FCS tabs. SHI took them to court and lost. Further cases eroded FCS's exclusivity before the patent itself ran out. Perhaps you noticed when it happened, perhaps not, but within months a slew of fin companies popped up selling FCS-compatible fins. FCS had the surf retail network locked down so most of the new companies had to sell through eBay, yet their very presence was significant: FCS had relinquished rights over their invention.
It's worth comparing this situation to Big Pharma. Pharmaceutical companies manage to extract enormous profits from drugs by tweaking chemical formulas and renewing patents in a process called 'evergreening'. It means their products remain patent protected indefinitely and so do their profits. We can only speculate why SHI hadn't readied themselves for this moment and attempted to evergreen their own invention.
Around this period, FCS ad campaigns focussed, not on the superior performance of their fins, but on the perceived lesser quality of the imitators. "Buy genuine," said Kelly and Julian and Mick in the ads but it was a doomed strategy; with equivalent products selling at a fraction of the price consumers voted with their wallets and FCS lost market share.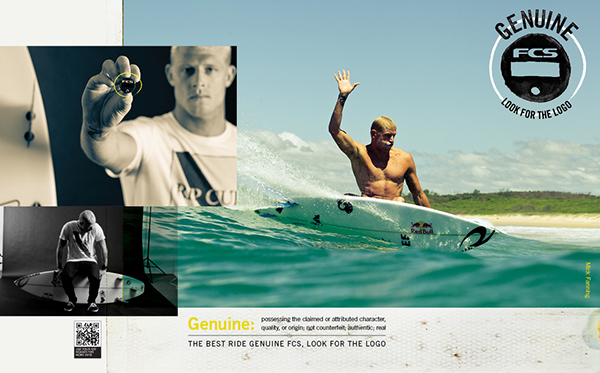 In 2013 FCS finally launched FCS II which appeared to be the answer to their patent woes. The system was different to the original in that it was screwless, however it was backwards compatible meaning original FCS fins would also fit the plug. In terms of business strategy it was a compromise: original FCS fins, some made by third party companies, could fit, yet FCS had patent over the plugs and the new FCS II fins. It wasn't 1995 all over again but it was close.
However, the latest developments hint at a false dawn. In November 2015 SHI were bought by SurfStitch for $23.7 million, at the time the online retailer was worth over half a billion dollars. Since then the company's stocks have slid to the point they were called "the worst performing stock on the ASX". Current estimates have SurfStitch worth just $47 million. To stem the blood loss SurfStitch announced they would sell SHI, and here is where it gets a bit pointy.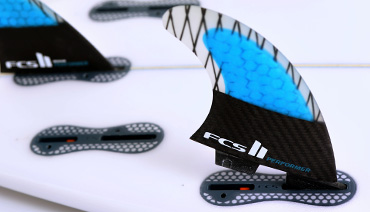 FCS II hit the market with patent pending, however it also hit a snag in the patent office. First their 'invention' failed to meet the criteria, as, according to IP Australia, it lacked an "inventive step over prior art". They were then granted time to re-submit their application, however that grace period lapsed on the 16th of November. Coincidentally that was the same day SurfStitch had their AGM and fronted irate shareholders who questioned their "inflated business acquisitions" - acquisitions such as Surf Hardware International.
Patent law being the tricky beast it is, FCS may yet be successful in patenting FCS II however it's looking less and less likely, what with one failed attempt, a lapsed submission, a parent company fighting to stay solvent, and the sale of their own company in motion. A sale that presents its own problems as the patent of its marquee product isn't locked down.
All of which explains why my fin manufacturer friend is watching FCS so keenly. "I'd say by early next year one of the bigger companies will put their own FCS II-compatible fins on the market," he says, and I'm surprised when he predicts who will go first. I didn't even know that particular company made fins, though they'd undoubtedly have the resources to fight any legal battle should FCS take them to task.
"I'll let them test the waters, so to speak. And if all goes well then I'll dive in too."