Indonesian foreign land title "reforms": Who's afraid of the big, bad wolf?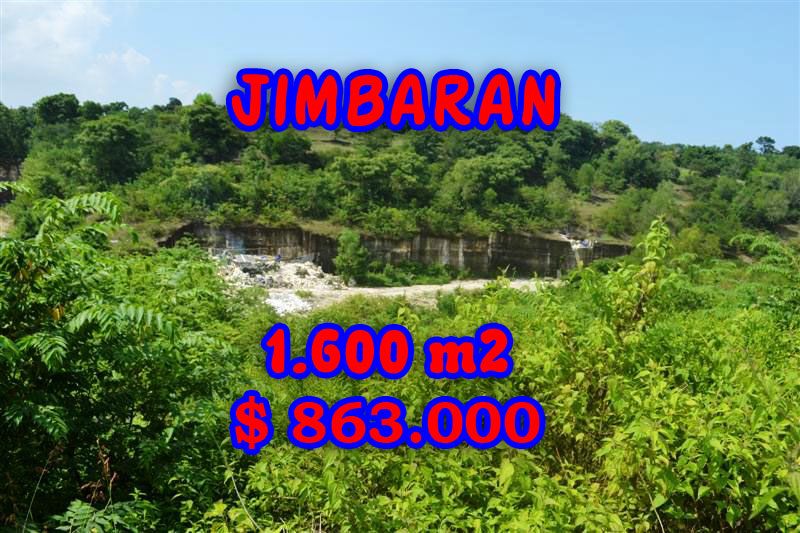 The Best Western Heritage Hotel on Seminyak's rather unattractive Sunset Road was filled with frowning bules this week for a "workshop and public forum" designed to quell rising fears amongst Bali's expat community that the Indonesian government is planning a crackdown on foreign landholdings.
The forum was promoted as offering a "path forward" from the "nominee crisis", but since no representatives of Indonesia's new Jokowi government spoke or even attended, the several hundred expats who paid $10 to attend had to do make do with advice from a human rights lawyer and an academic, and hear the alarming story of a bule who is battling in court with a Balinese nominee who has allegedly threatened her with gang violence if she pursues the case.
None of this is new. Had I been there I could have regaled them with the story of how my 25-year leasehold was ripped up on a dodgy technicality a few years into it in the early 1990s. But I'm sure there was no shortage of stories like that. Then and now, if you think you hold land in Bali (or anywhere in Indonesia) through a local nominee, you'd better make sure you stay on the right side of the local, because you can't win in court.
According to my fly on the wall, various speakers estimated that there was currently $US8.4 billion of foreign investment in Bali through the various forms of legal and quasi-legal leasehold, with 140 active cases of disputed land before the courts. "We were reminded that the nominee certificate is invalid," my source said, "and that when these arrangements come to their attention, the National Lands Office is required to strike out the name of the nominee and the land goes to the state. Both parties lose. Quite a few of the people at the forum were quite frightened by this prospect."
Indonesia's fairly stringent foreign investment laws have been in place since independence in 1945, an obvious reaction to centuries of Dutch colonial control, and framed in law by the Basic Agrarian Law of 1960. It's a complex set of laws designed to keep Indonesia for the Indonesians, and as such has been subject to corruption since day one, but current or intending foreign "landholders" need to know only this: there are three types of domestic land title in Indonesia – Hak Milik, Hak Pakai and Hak Sewa. Hak Milik is basically freehold, and despite what estate agents and dodgy middlemen might tell you, foreigners cannot own land under this title, a subject we'll get back to.
Hak Pakai is a secure leasehold of 25 years, usually renewable for another 25 years, but it is a contract between the buyer and the government, requiring the seller to forfeit all rights to the land, something most locals are not keen to do, meaning that the most common form of legal leasehold for bules is Hak Sewa, negotiated directly between the owner and the lessor. This is normally for 25 years too, but frequently such deals are complicated by technicalities such as who in the village really owns the land.
For this reason, the most popular Bali land deal construct for decades now has been through securing power of attorney over the person you believe to be the land-owner. Dodgy to say the least, and in recent years ageing baby boomer hippies and surfers have been thrown onto the streets as their nominees die and the next generation claims the property or demands double the money.
So if you're intending to make your home in Indonesia, there's plenty to be cautious about, but there always has been. While so far there has been no indication of a fundamental change to the land laws, what has recently stirred the bules into a lather of righteous indignation was an interview with Ferry Mursyidan Baldan, Indonesia's Minister for Agrarian Affairs and head of the National Land Agency, who told Kompas.com in mid-March that his office was about to begin an inventory of land "owned" by foreigners. "It is absolutely not allowed for a foreigner to own a single inch of land in Indonesia," he was quoted as saying.
Ferry drew attention to foreigners using "legally questionable powers of attorney" and "fictive mortgage agreements" to control land, but when asked what sanctions might be imposed on foreign nationals found to illegally hold land, he replied, "There is no need for sanctions, we will just divert possession of the land."
With alarm bells going off all over Expatria, Ferry quickly added: "We are doing an inventory, not conducting raids. There is no need for anyone to be frightened."
Well, hell no! Isn't that what they said to the boys in Kerebokan?
Trying to hose down the hysteria, Balidiscovery.com went to their go-to notary Rainy Hendriany, who is known as one of the more level-headed people in the emotional minefield of property title. Hendriany confirmed what many expats have heard in recent months – that the Jokowi government is seeking to clean up the mess before reviewing and perhaps relaxing legal Hak Sewa title and extending it to as much as 70 years. She also suggested that the government's preferred foreign title was Hak Pakai, but long term expats believe that this can never work.
Hendriany also ruled out legal foreign freehold: "In my opinion, the political will does not exist to amend higher laws solely for the purpose of allowing foreigners to own property in Indonesia." She concluded by telling Balidiscovery.com that in the meantime, inventory or no, it would be business as usual, at least in Bali: "Bali is a small Island and the recent abuse of zoning regulations, height restrictions and setback regulations has been in the best interests of nobody in the longer term, especially the Balinese themselves. That villa built today in the middle of nowhere with beautiful views over the sawah (rice fields), results in unaffordable higher land taxes for the adjacent subsistence farmers, which in turn results in the land being sold to new investors and the sawah views are soon gone.
"If this sounds all too familiar to some of your readers, perhaps it is because they live in parts of South Bali where it is already too late." //PHIL JARRATT