More Stoked by Bob McTavish
Thursday, 24 October 2013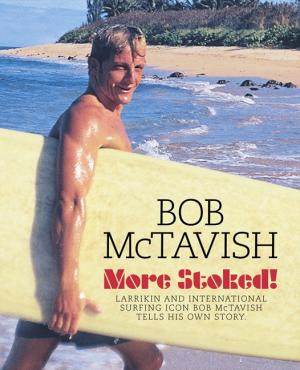 Bob McTavish writes like he speaks. Short, rapid fire sentences are often interspersed with one word exclamatories. Understand? Cool! So if you have a penchant for stripped back prose this may be the book for you. Of course it'd help if you also possessed a healthy curiousity for Australian surf history or a taste for surf nostalgia.
Bob's first book was called Stoked and was a terribly popular release. Calling this one More Stoked may have the cynics sniggering, and, truth be told, it does have a faint whiff of franchising, but it certainly ain't Stoked Part 2.
Bob straightens that out early in the piece; where Stoked concerned itself with the shortboard revolution, More Stoked is a broader affair. It's closer to a biography, covering Bob's life from early schooling in Brisbane, to teenage vagabond in Sydney, sensing the coming changes while shaping at Alexandria Headland, to his infatuation with Lennox Head.
There's much more in between and, for this reader at least, it's the bits in between that make the best reading: the candid drug use, growing interest in religion, and influential figures who entered and left his life. The stuff you'd otherwise only read in someone's diary. Call me a voyeur but that's what makes More Stoked a worthy read.
Interestingly More Stoked ends around 1980 before Bob got into his experiments with alternative manufacture and materials, and that is a whole 'nother story in itself. Not sure what he's gonna call that book when it comes out, though I could have a good guess.