Friday, 26 February 2021
New swell on the build
Western Australia Surf Forecast by Craig Brokensha (issued Friday February 26th)
Best Days: Today, protected spots tomorrow, Sunday morning, Monday morning in the South West
Features of the Forecast (tl;dr)
Large, long-period W/SW groundswell building this afternoon, peaking tomorrow AM from the SW with strong SE morning winds, easing Sun with fresh to strong morning E/SE winds, smaller Mon with fresh E winds
Recap
The surf's been non existent the past couple of days with the swell bottoming out, but we're now seeing new signs of swell building across the South West. This is new, long-period energy and the start of our large swell with the Cape Naturaliste buoy picking up periods over 20s and the swell is now hitting 6ft on the reefs.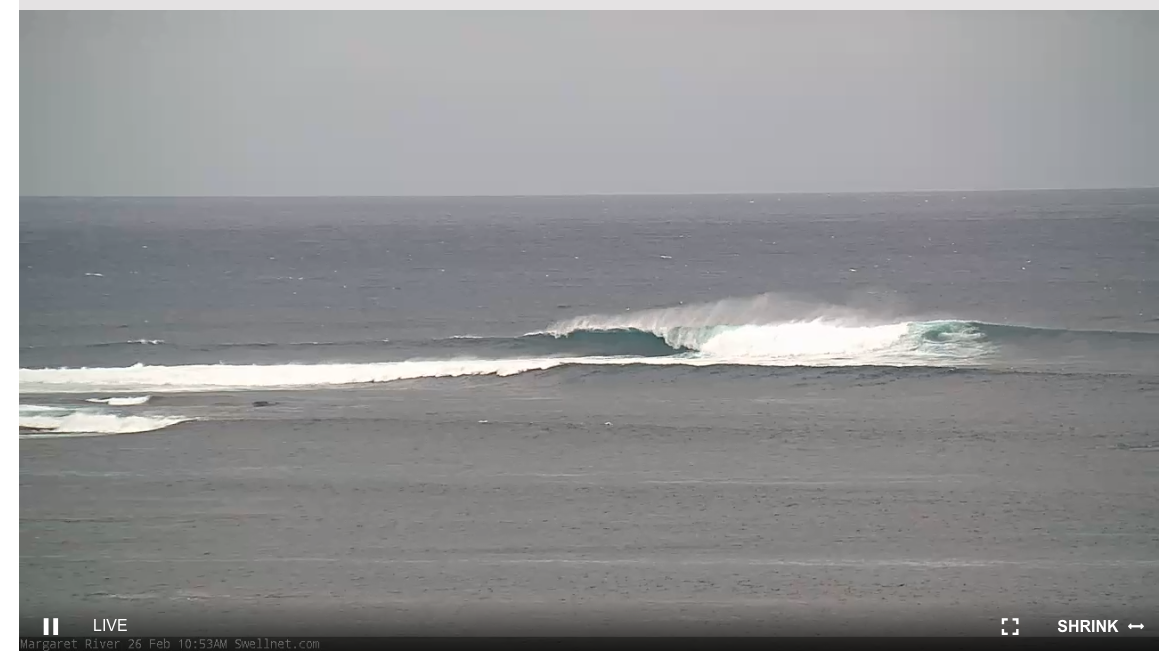 This week and weekend (Feb 25 - 28)
Today's forerunners of long-period groundswell should continue to build in size and energy through this afternoon, likely reaching 8ft+ before dark, nudging 2-3ft across Mandurah and 2ft+ in Perth but with choppy conditions.
This first pulse of swell is more W/SW than the larger SW energy, with the initial fetch around the 'bombing' low being positioned in our western swell window, then transitioning through our south-western swell window as the low slowly tracked east-southeast.
The SW component should peak tomorrow morning to 10ft to possibly 12ft on the sets across the South West, 3ft in Mandurah on the sets and 2ft to near 3ft in Perth.
Conditions will be best in slightly protected spots with a strong SE breeze across all locations, holding from the S-S/SE across the South West with S/SW sea breezes to the north.
Sunday looks cleaner with a touch more east in the offshore and also a touch less strength. The swell will be easing back from the 6ft+ range though in the South West, 2ft+ in Mandurah and 1-2ft across Perth, smaller again Monday and only really doable in the South West.
Conditions will improve further with a fresh E/SE tending E'ly breeze, likely holding offshore for most of the day.
As touched on last update, there's nothing too significant for the rest of the period with the swell due to fade through Tuesday, bottoming out through the middle of the week.
Looking longer term, there's still no major swells showing for us until next weekend, when a small, mid-period number is due. Size wise there's nothing major attached to it at all though conditions should be clean, favouring the South West magnets.
Looking to Tropical Cyclone 22s which has formed in the Indian Ocean and this still holds little surf potential for our region with it due to sit well south-southwest of Sumatra through the weekend and early next week, possibly pushing back towards us mid-late next week but in a much weaker form.
If we see any swell it'll be next weekend, so check back here on Monday for any improvement regarding the swell possibilities. Have a great weekend!