Friday, 7 August 2020
Limited options for a decent sized, clean wave
South Australian Forecast by Craig Brokensha (issued Friday 7th August)
Best Days: Monday morning South Coast, desperate surfers early Tuesday South Coast
Recap
Lumpy and still some OK size across the South Coast yesterday, tiny to flat on the Mid Coast, while today a new mix of W/SW-SW groundswell are filling in but with a strong and poor E/SE wind down South, clean but only 1ft on the Mid Coast. Keep an eye on the incoming tide this afternoon when the swell peaks and we should see infrequent 1-1.5ft sets.
This weekend and next week (Aug 8 - 14)
This afternoon's increase in swell is expected to ease back through tomorrow across both coasts, with a junky SE windswell in the mix owing to strong SE winds across the South Coast.
Have a look at the current Sat View provided by the Bureau of Meteorology and press play. You'll see a broad and moisture laden inland low drifting south-east across New South Wales.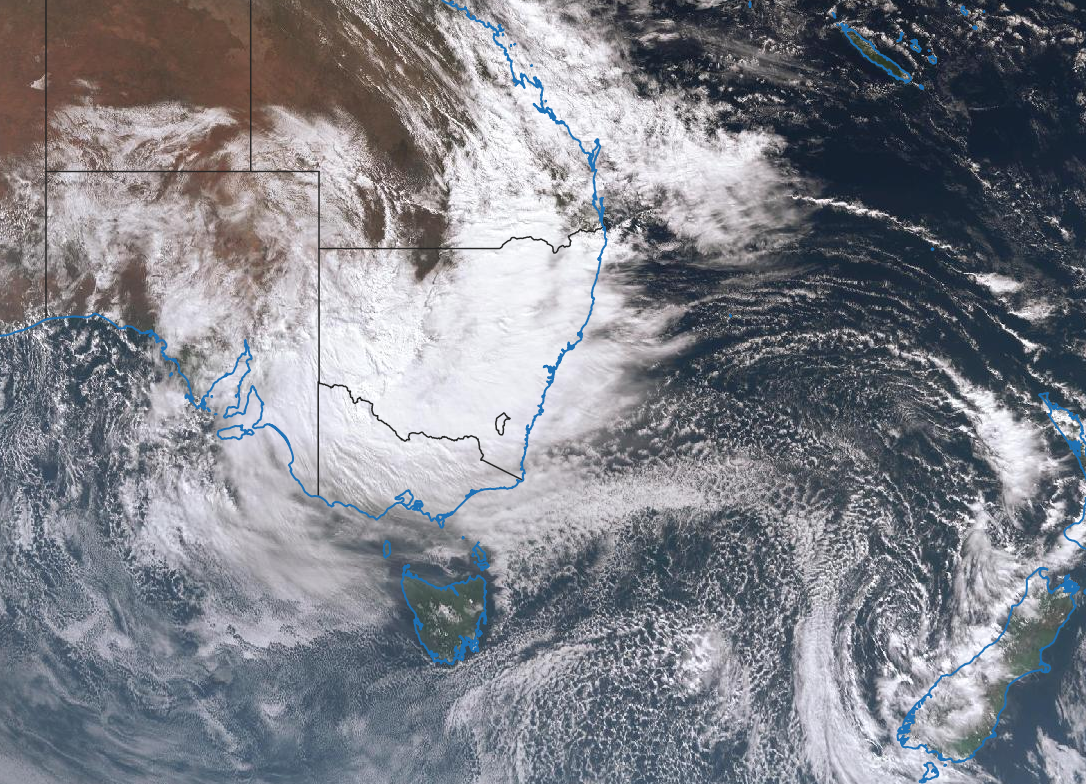 This is squeezing a strong high to our south-west, and will continue to do so through the weekend as the low moves off the southern NSW coast and stalls.
Strong and persistent SE-E/SE winds will be aimed through the South Coast's swell window, generating a sizey S/SE windswell tomorrow but with strong SE winds, easing Sunday. We may see a brief period of dawn E'ly winds Sunday morning before reverting back to the S/SE, but the swell will be all over the place and a mess.
The Mid Coast will be clean through this period though easing from 1ft or so tomorrow, tiny to flat Sunday.
A new inconsistent S/SW groundswell is due later Sunday and Monday morning, produced by a good though distant fetch of W/NW gales moving through our swell window on the polar shelf.
Sets to 3ft are due across Middleton later Sunday and Monday morning, while the Mid will remain flat, and winds should improve and swing NE as a broad and significant mid-latitude low starts pushing in from the west. It'll be peaky and fun across the spots that like this NE breeze, bumpy into the afternoon as winds shift more E/NE. Tuesday should be clean all day with a fresh N/NE tending N breeze but fading from a small 1-2ft across Middleton.
Unfortunately the broad and all encompassing mid-latitude low slowly moving in from the west next week will block our swell windows, while at the same time weakening and only generating a tiny W/SW swell for the Mid Coast later week.
It's then forecast to restrengthen south-west of us mid-late next week, continuing to block our swell window.
This will lead to a run of clean conditions down South though no major swells.
Longer term this unfavourable winter pattern looks to continue into early-mid the following week, but more on this Monday. Have a great weekend!