Christmas 2022 Forecast
Who's set to get the choccies this Christmas weekend?
In an unexpected twist, the southern states look to fare much better than their East Coast counterparts through the Christmas period.
A broad Tasman Low that's been dominating southern NSW's weather and surf since last Thursday will slowly break down over the coming days, resulting in a slow drop in south-east energy through the end of the week across most of the eastern seaboard. The wind, however, will keep improving.
One final burst of easterly winds out of New Zealand's Cook Strait should generate a fun east-southeast swell for Saturday morning but only to 2-3ft across open stretches from Point Lookout to Eaglehawk Neck in Tasmania. The swell will then fade on Sunday leaving 1-2ft sets across open beaches.
Winds generally look offshore and favourable Saturday and Sunday mornings, with a more northerly bias across far northern NSW and Queensland, ahead of sea breezes everywhere on the coast.
The break in swell activity will only be fleeting though, with an extended run of easterly energy due to kick back in through Tuesday next week.
Across the southern states, we'll see plenty of fun sized waves through Saturday and Sunday, ahead of a significant groundswell thanks to a 'bombing' low in the Southern Ocean later this week (discussed in more detail below).
Firstly, a new south-west groundswell due on Friday will ease slowly through Christmas Eve and early light winds will favour the Surf Coast in Victoria and Middleton region in South Australia. Sets to 3ft are due across both these regions, while the Mornington Peninsula and Phillip Island will be bigger but onshore and wind affected.
Christmas Day looks great with north-northeast offshore winds expected to favour exposed locations across both South Australia and Victoria along with a new, building S/SW swell through the mid-morning.
The source will be a strengthening low under the Bight on Friday and we should see Middleton in South Australia building to 3ft+ by lunchtime with similar sized surf across the Surf Coast reefs (3ft to occasionally 4ft), and 5ft+ sets on the Mornington Peninsula/Phillip Island.
Try and surf before late morning as sea breezes will spoil conditions from lunch onwards.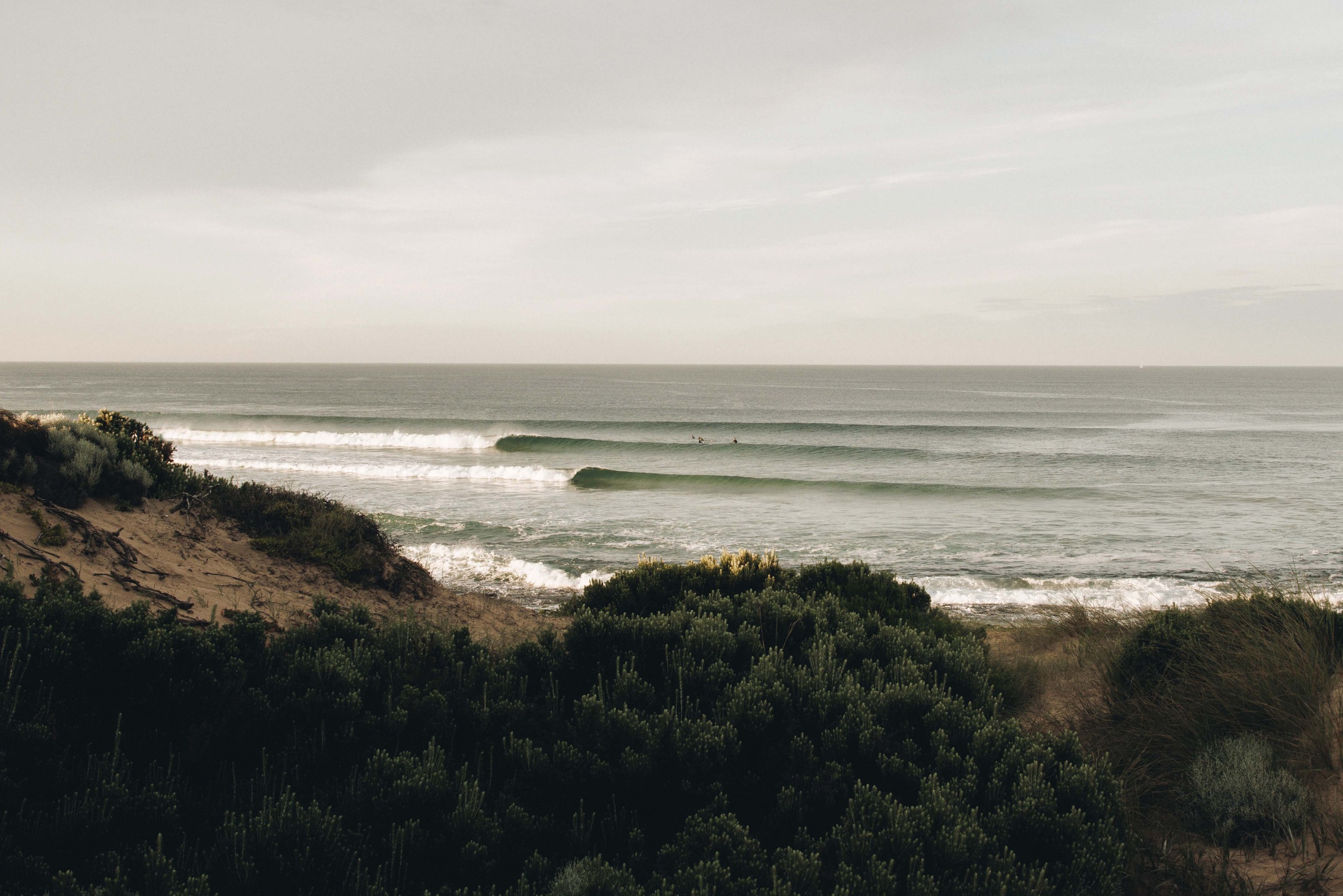 The South Arm in Tasmania should see small 1-2ft waves through Saturday, with better 2ft surf due on Christmas Day as the new mid-period swell fills in. Mornings will be cleanest before the sea breezes kick in.
Now, moving over to Western Australia and they're set to take the cake for swell, but first we'll see small, fading surf on Christmas Eve with unfavourable, strengthening winds from the S/SE tending S/SW.
Christmas morning will start slow, but into the late morning, a long-period, extra-large SW groundswell is due to build rapidly around the Margaret River region. This will be produced by a 'bombing' low forming to the south-west of the state on Friday. That being a low pressure dropping at least 24hPa in central pressure within a 24 hour period. The catalyst for this rapid intensification will be a tropical depression sitting between Madagascar and South Africa, being dragged down by a cold outbreak into the westerly storm track.
Bombing systems are quite explosive (excuse the pun), and we'll see a fetch of storm-force W/SW winds rapidly develop, projecting quickly to the west and under the country through Saturday and Sunday.
The Margaret River region should build to the 15ft range at deepwater reefs on Sunday afternoon, with 4ft sets in Mandurah and 3ft waves across Perth building after lunch.
Local winds on Christmas morning look to be SE around Margaret River, S/SE further north, with strong S/SW-SW sea breezes kicking in as the swell peaks after lunch. Boxing Day morning will still be oversized with strong S/SE winds which will favour protected breaks across all regions.
Looking back to the east, and the groundswell should become large into Boxing Day afternoon/evening across South Australia and Victoria but with S/SE sea breezes. Expect better conditions on Tuesday morning as winds shift back to the N/NE.
Merry Christmas from the Swellnet team.