Stop Press: Peter 'Joli' Wilson on the ASP's new media deal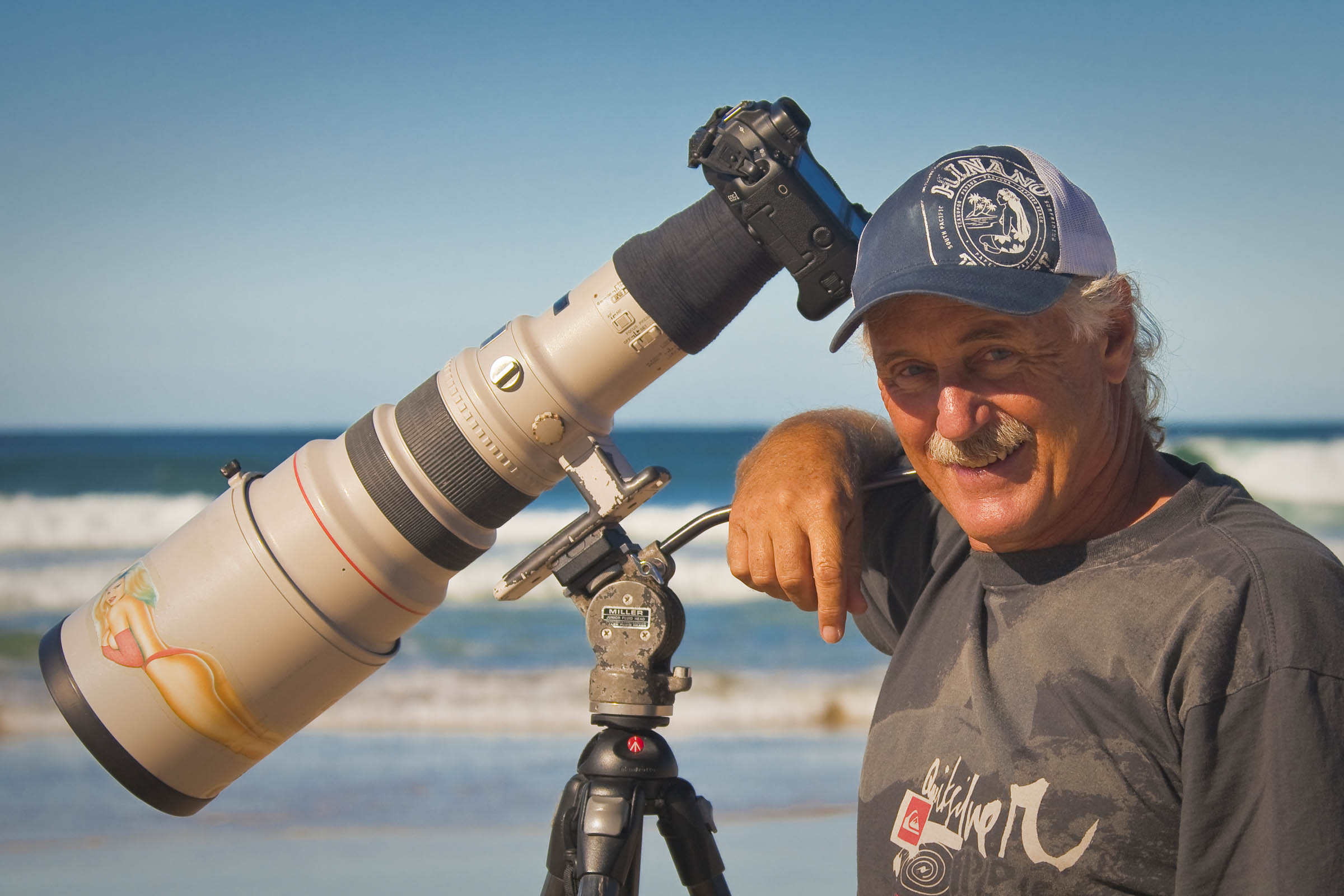 It's in the fine print. It always is. A fortnight ago the ASP sent out emails for media accreditation to the Quiksilver Pro, the first event run under the auspices of ZoSea. And there it was, in 8 point font buried within the terms and conditions, cold manifestation of the ASP's new media deal:
"I hereby assign in full the rights to all audio, visual, still image or moving content I generate at the Event to ASP. By selecting 'I agree' you agree to the aforementioned terms and conditions."
There was much more detail in the fine print but the gist of it was this: the ASP are claiming ownership of any content created or captured at an ASP event, at least while that person has an ASP-accredited lanyard around their neck.
One person who doesn't 'agree' with the new terms and conditions is Peter 'Joli' Wilson. Joli has followed the ASP World Tour for over twenty years and has built the largest archival library of competitive surfing imagery in the world.
In October Joli was approached by the ASP to work full time for them. He had a meeting, where he conveyed an interest but sought further information about the role. Joli never heard back from the ASP. Craig Braithwaite recently spoke to Joli about the ASP's new media deal.
Swellnet: What is your understanding of the new media accreditation rules?
Joli: Basically by obtaining a media pass for all ASP events, you are signing over ownership of all audio interviews, video and stills imagery to the ASP for no monetary compensation.
Why is the ASP doing this?
They told me they are basing their media model on American sports leagues. Which doesn't sound right. I'm not familiar with their [America's] laws but I've covered International Rugby Union and cricket tests in the past, and they make sure you are who you say you are and they approve who you're working for. But once that's done they do not ask for your copyright. You still own all of your images and are free to do what you like with them.
The speculation is the ASP are attempting to protect their intellectual property rights. I was told the ASP no longer is going to allow anyone, people or companies, to make money from the ASP brand.
Sure, that affects the bigger companies. Like those RedBull 21-day productions. They will no longer be able to use ASP competitive imagery in their productions. But also freelance photographers and videographers will get caught up in the new media accreditation rules.
What they have told me could technically happen is this kind of scenario: I can shoot a whole day for 10 hours on the beach. At the end of the day an ASP representative can approach me and ask for all of my memory cards. At that point I would no longer own the photos, and we would enter, to use the ASP's catchphrase, a 'content share' of those images.
I'm not even sure content share is a legal term, is it? Whatever. I would then have to ask the ASP for permission to use my own images. They can simply say no, if they do not like the way in which I will use them.
It now makes no sense for me to shoot all day, because I don't own my images at the end of it.
So you do all of this for a cooked lunch then?
Well, yeah basically. Even then that has its perils. You have to sign a new waiver where you will absolve ASP from all damages caused if you were to suffer food poisoning or get a bone stuck in your throat. That's new too. We've always signed waivers with Billabong to enter into a boat in the Teahupo'o channel and whatnot. But now we have to sign one to eat at an event.
Do you think the ASP have thought this through entirely?
I'm not sure what they've done. There is no major sport in Australia with a similar working model to the ASP's new media one. Not the NRL, the AFL or the ARU or Cricket. Once you're approved with your media accreditation in those sports, you own all of your images. You can and do with them whatever you please.
You might recall the Indian Cricket Board (ICB) a while back tried to seize strict control over their cricketing images and film. The Australian press boycotted the Sub Continent tour. Didn't cover any of it at all, out of protest to the ICB's ridiculous demands.
On the news here, you'd watch the sport and they'd simply just read the scores. No comment on achievements or highlights, no video, no highlights. Just nothing. The same with the newspapers. Just the scores in a tiny corner of the back pages.
The only losers in that little skirmish were cricket and the fans who love the game. No thought was given to any of that. I can't help but feel this is a little the same with what the ASP is attempting to do. Sport is nothing without its fans.
What happens now for you?
I'm not sure. Perhaps of more importance and concern than the short term, where magazines and whatnot buy my images, is my archival library. I've been building it since 1972. I've followed the tour for the last 20 plus years and eked out nothing more than a meagre living. Now that doesn't even seem likely anymore.
Suddenly it's hard for me to justify spending money when I'm not getting any archival footage for my library. I've got the largest competitive surfing library in the sport. People come to me for those images sometimes five or ten years after I've taken the shot.
I dunno where to now. Maybe I'll turn my attention to pet portraits. There's actually more money in that (laughs).
What impact will this have on surfing?
Well it's my understanding of Australian law where I can take a photo of anyone I like while I am in a public place. So it now makes more sense to me to not get a media pass, therefore I get to keep all of my images, as long as they were taken while standing on public land. I can exercise my right to stand in a public place and snap photos.
The problem with committing to this as a new business plan is; who is to say I will be able to get anywhere near the surfers to get the images I need? There's a lot of time and expense being put into a maybe.
No other sport I'm familiar with does this, so it will be interesting to see how it all pans out at Snapper. It will be a trial of sorts, and until we see it [the new media plan] in action, we won't know how successful it will be. I know a lot of photographers who aren't bothering with media passes, and a few who are taking a wait and see approach.
How does all of this make you feel?
Well I read a Nick Carroll article over at Surfline just now, and he talked to Kelly and got some direct quotes from him. Kelly said, "Some people are getting left out under the new arrangements and deals," So Kelly, to me, is endorsing ZoSea and the new direction they're taking. I've covered the Tour since '89 when Kelly first entered professional surfing. There is not a photographer out there with a bigger or better catalogue of Kelly's competitive career than myself. And I'm one of the ones now getting left out. I wonder what Kelly would say to that?
Swellnet attempted to contact Kelly for this story, but he chose not to answer our request for an interview. //CRAIG BRAITHWAITE