The world surfing championships of South America
Monday, 4 November 2013
Phil Jarratt is a man who wears many hats, he's an author, organiser, commentator, and embellisher. Fortunately for us the headwear is metaphorical because, above all, Phil Jarratt is the owner of a spectacular silver mane and no-one should be denied the sight of it.
Until recently Phil has been Swellnet's Noosa Heads reporter. However, he's decide to ditch the fiction and start opining on the surfing life. Yep, he's gonna blog for Swellnet; welcome to his first installment.
Quick question: does anyone know who the current world amateur surfing champions are? I'm guessing no, even though one of them is an Aussie. South Africa's Shaun Joubert is the ISA men's world champion and Sunny Coaster Dimity Stoyle is the women's.
World amateur longboard champs? Nuh? France's Antoine Delpero and Saffa Simone Robb. World ISA Junior champ? Josh Moniz of Hawaii. World Master's? Sunny Garcia and Layne Beachley.
Why don't we know or even care about any of these champions? Because for the past umpteen years virtually all of the International Surfing Association world title events have been held in South or Central America. In 2013 only the world kneeboard championships (held in Tahiti) and the Hainan International Surfing Festival (China) escaped the Latin net. There is a good reason for this, of course. Money. It seems that in his long march towards the Olympic Games, ISA president Fernando Aguerre has a limitless number of boardroom contacts in Latin America to ensure the financial wellbeing of the large number of "world championships".
It also has to be said that in the technological age in which we live, it shouldn't really matter where these events are held because the coverage will be immediate and global. But it does. While the pro tour has moved ahead in leaps and bounds in recent years in terms of webcast and broadcast reach, much of the appeal is that the event happens and the caravan moves on, from the Gold Coast to Bells, from the Pacific to Bali, from Trestles to Europe. We get the full flavour of a "global" tour, whereas ISA's "world championships" beat a now familiar path from foggy Miraflores to onshore Rio, via various murky breaks in Panama, Ecuador, Nicaragua and Venezuela.
Don't get me wrong: I'm not questioning the validity of the events nor the legitimacy of the international champions they have produced. Top Australian judges and administrators like Alan Atkins and Zippy Pearson are in the control room at many of them, and it seems fairly clear from a cursory glance over the winners in recent years that Latinos have no hometown advantage.
It's just that it's bloody boring! When are we going to see the green and gold team marching down the streets of Coolangatta in their silly hats, instead of along the cobblestones of some faraway village?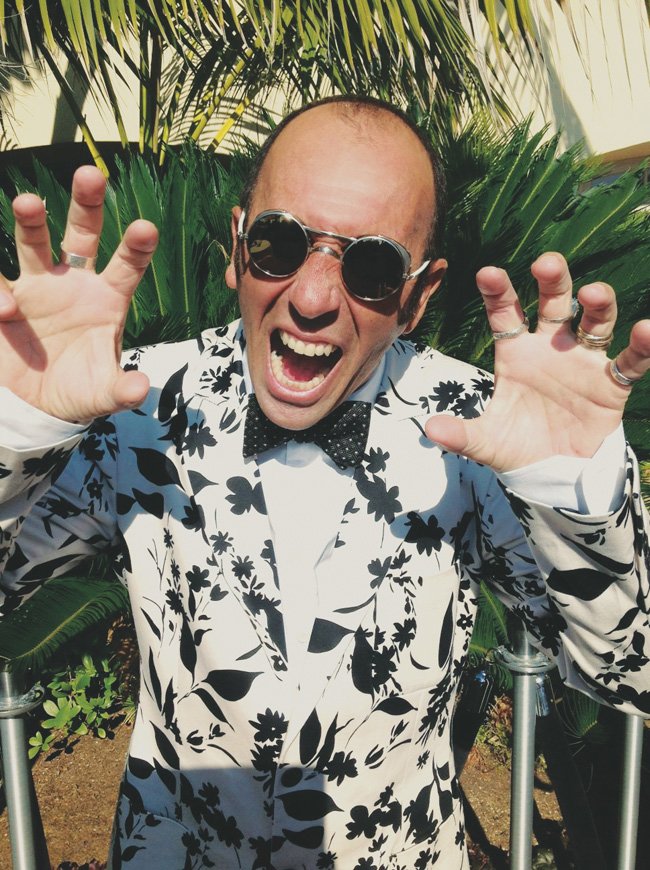 Fernando Aguerre, co-founder of Reef and a man with deep pockets and a big heart, won the Waterman of the Year award at this year's SIMA Waterman's Ball, held in glittering style at the Ritz-Carlton near Dana Point, largely for his selfless dedication over the past 20 years to the Olympic crusade. Not only has Fernando virtually singlehandedly kept that dream alive by finding funding for world championships in all disciplines, he has clawed ever closer to amateur surfing's goal of global participation.
This is the political imperative of the Olympic Movement, but to a surfer it might seem a little odd to find that at last count, the International Surfing Association had 77 governing body members from around the world, including such well known surfing capitals as Belgium (I've actually ridden a wave there at Tony and Bart's Surfers Paradise beach club, but you wouldn't want to surf a heat), Austria, Bulgaria, the Czech Republic, Denmark, Dubai, Germany, Greece, Hungary, Singapore, Slovakia, Slovenia and Switzerland. Most of these countries have girls with gorgeous cheek bones but no coast, let alone surf.
Aguerre is a flamboyant, gregarious character who is impossible to dislike, but surely it's time for him to at least let the ISA World Surfing Games (the old amateur world championships) take flight and become truly international again. Perhaps bringing them back to Australia where they began would be an appropriate way of celebrating the 50th anniversary of the world titles.
But who would pay? //PHIL JARRATT