Andrew Kidman: Twenty years after Litmus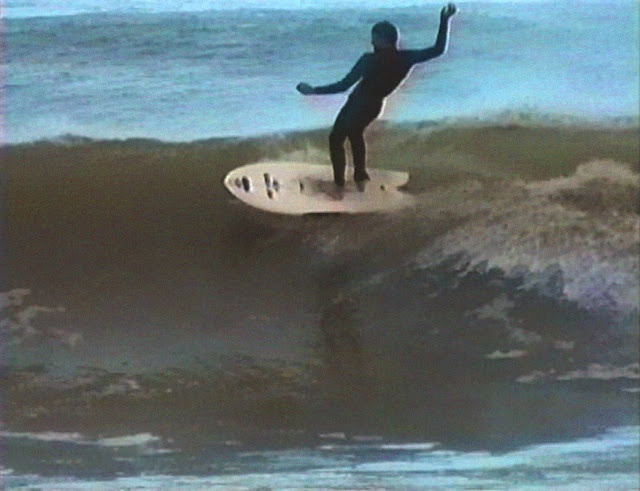 To fully appreciate Litmus the viewer must do more than sit and watch. Understanding historical context is equally as important. In 1995, surfing, especially here in Australia, was hidebound by media gatekeepers and design myopia.
Into this cloistered environment, Andrew Kidman, Jon Frank, and Mark Sutherland released Litmus expanding the notion of what surfing could be. By showcasing the lifestyles and surfing of Derek Hynd, Wayne Lynch and others they opened a door to a generation of surfers who suspected that surfing could be bigger and more profound than how it was being presented.
Context also helps to illustrate how changing technology meant Litmus was a product of its age. It was a film made when ideas could be slowly explored and developed.
Swellnet spoke to Andrew Kidman on the twentieth anniversary of Litmus.
Swellnet:What format did Litmus first come out in?
Andrew Kidman: It came out as a VHS. That was the first format.
How many of those did you press?
I think 500. I think that was the smallest amount. I don't think you could do less than 500.
Back in the day it was much harder to make a film...
Yeah, I don't know about that. I think it might've been easier to make a film.
You don't think technology was more expensive and harder to access?
Yeah they were, but there were more ideas....today it's really hard to make a good film because there are so many people making them. There are so many people trying to reflect ideas that it's really hard to have a unique voice.
Whereas back when we did it we had ideas and nobody even knew what we were doing. And no-one cared what were were doing. I think that made it easer to make a film, you know what I mean?
You think it's harder to be original these days?
Yeah it feels that way to me. Everywhere you turn someone else is trying to cover it, or someone else has already shot that angle. Digital photography doesn't help things because everybody can do it now.
Once upon a time Jon Frank's photography was incredibly unique, you know, but now people who've seen it can use digital photography to replicate it. It's not expensive, you put in a bit of time and you can do it. It's quick and you can get a result. It's hard to be unique these days I think.
You spent a year filming and making Litmus, how was it received?
It wasn't received well here...but some people got it. That was the nice thing, that you knew that the people that liked it got it. The mainstream surf industry didn't get it. It got slagged off.
How long did it take to sell those 500 VHS copies?
I think I've still got them (laughs) What was happening though was format changes and we were right in the middle of it. So I've still got VHS copies of it.
Really, it got picked up in America before anything happened with it here. Steve Pezman really liked it. We couldn't get any press here so it just fell by the wayside, but Steve put an article in The Surfers Journal and people over there wanted to see it. After that it got distributed by Ira Opper and Sex Wax. So we got traction in the US and Europe.
Have you thought about why it fell flat here in Australia?
Australia was so enamoured by the whole Momentum-era of surfing that people just didn't get it. The magazines just didn't say anything about it. And you know how it works: if you get good press people want to see it, if you get bad press - or no press - then people just don't care.
I'm recalling some cartoons that Sutho wrote for Gonad Man about Aussie surf culture at the time that included some very caustic observations.
No doubt. It's interesting though, 'cos I think the underground in Australian culture has always been really rich, really interesting. If you look at someone like Derek Hynd, he's an interesting character...I mean he's always been interesting to me, from the time I first met him as a kid.
Looking back, you guys didn't miss any marks: Occy went on to be world champ, Derek Hynd to Friction Free Finless, Ireland is now a surf hotspot.
Yeah...I'm not sure I feel great about all of those. In saying that, I'm good friends with Mickey Smith and Ben Howard, and Litmus was a big influence on those guys. To see what those guys have done – Mickey with his films, Ben with his music - is pretty good.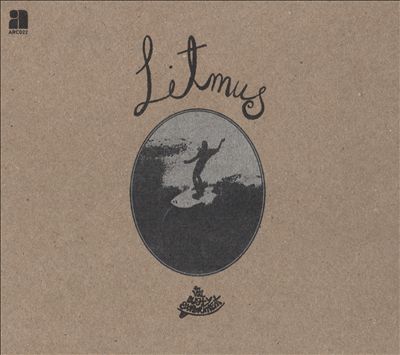 Speaking of the music. The whole Litmus soundtrack was pre-recorded, right?
Yep, all the music. We went into a studio and recorded 35 songs in one day. We had the basis to a soundtrack before we had a film. We knew how we wanted the film to feel so we went in there and made the music first.
The effect was wonderful. As viewers watched the surfing for the first time they also heard the music for the first time. The two became intertwined. In that regard it follows the tradition of Morning Of The Earth.
For sure. Totally. Except for Morning Of The Earth they had some of the best musicians in the country and we had some of the worst (laughs).
I don't know, I guess we just believed in what we wanted to do and we knew how we wanted it to feel like.
It's pretty cool though, you know when I do shows now someone might yell out "Green Hornet"!
That's unreal. The Morning Of The Earth soundtrack can stand alone and it appears the Litmus soundtrack is heading the same way, which says something about how great the music is, despite you being self-deprecating.
I'm not being self-deprecating, I know how bad we were. It's interesting that the record company in New York came across it and want to release it [New York record label Mexican Summer have just packaged a box set of books and LPs]
The lasting legacy of the film, at least for me, is the board-hopping from Derek Hynd. Does it feel like that for you?
I don't know, I think the film had an overall feel, it wasn't just one person. I mean there were a lot of different things going on in that film, people like Wayne Lynch, Tom Curren, Terry Fitzgerald, or Derek, they all had their own ideas about what surfing could be and they all pursued it in their own way.
Surfing is a big idea, and every surfer has a personal relationship with it. Litmus showed that you could develop that relationship with your surfing and it wasn't just one dimensional. Maybe that's why it resonated with people.
And also, when Derek surfs, it's something that the average surfer could access. Does that make sense?
Yeah...
When I started hanging out with Derek he was exploring those different kinds of boards, and I was doing similar things – I was messing around with different boards too. And then he had a whole other take on what a quiver could look like. It sort of just became this endless pursuit really.
I think that's...in fact, I'm sure that's, why it resonated with people. Same with Wayne Lynch wanting to escape, just find some solitude and some waves to himself, because that's what most surfers want to do.
You've made a few great films post-Litmus. Do you feel they were just extensions of Litmus?
They all are. I was just trying to reflect what happened in those years after Litmus. Glass Love was definitely an extension of Litmus, it showed shapers like Neal Purchase Junior, and shaping is so important to surfing, it's another relationship that can be developed. You know, you can get in on that personal level of what the shaper is trying to experience.
At the start of this conversation you mentioned that it's hard for young filmmakers to have new ideas, yet you've managed to do that with Glass Love and Lost In The Ether.
Yeah but one of those films took me ten years to make! (laughs)...the other took another, I don't know, five years to make. I struggled through those films. The reality is you can work hard on certain things and then suddenly someone puts something up on the internet and undercuts you. Just like that you lose your point of uniqueness. It's really hard.
I'm in the throes of another film, but can I realistically get it out before someone shoots something and gets it up on the internet? People shoot stuff and put it on the internet that afternoon.
Care to share what the next film will be about?
I don't even know for sure. I've got ideas but it's such a complex process. Like you said, it's easy to access technology but it's harder to make a good film.
To purchase Litmus click here.
(Homepage photo by Cyrus Sutton)