Matt Grainger and the High Performance Surf Centre
Wednesday, 27 May 2015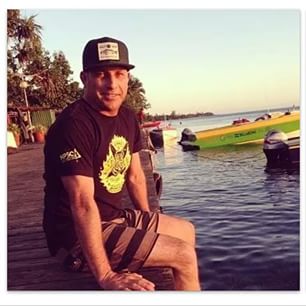 There are very few people with more commitment to the continuing development of Australian surfing than Matt Grainger. Training the next Australian World Champion is the goal and his latest step in that direction is the opening of a high performance surf training facility on Sydney's northern beaches. blindboy decided to have a look.
Matt Grainger - Owner and Founder
Swellnet: So tell me about the centre
Matt Grainger: The centre is for surfers all the way from beginners to elite. The goal is for people to come and train with like-minded people, you're not there with guys or girls who just want to look good. We just want to surf better and that's the idea. So we are doing actual functional movements to help you in the surf.
When I was training all the kids in my squad we would see them go and train with other trainers and some trainers were doing stuff that was actually bad for them. One of my guys told me "I did training yesterday, I ran around the block for twenty minutes." And I thought, "What's that going to do for your surfing? You would be better off going surfing." And that's just one example. Also with all the young crew coming through on the northern beaches, we have always had a hotbed of surfers and now we see the Brazilian storm coming through so we want to get that mentality of you still surf and it's got to be fun but if you want to lift up your level, training gives you that edge, that mental edge. You feel a lot stronger, your body feels better, you are going to paddle faster, jump quicker and do your turns with more power, agility and speed.
So I just thought, I've got this factory here where we used to make our soft boards for the surf school, so when we started getting the boards made in China - which I didn't want to do - I thought I would make the centre.
Had you seen anything like this anywhere else?
Not really, I stole a few ideas off the Red Bull guys, Andy King is a friend of mine and I saw what they were doing with Mick Fanning with the half pipe and the foam pit so I had that idea. You can't do the repetitions on the wave because you just don't get that ramp that often, so you can come in here and practise your airs and if you're not a good skater you can just drop in and land in the foam so you're not going to break any bones. Then I teed up Christian Cook who's a friend of mine, he was running a gym at Brookvale, so I sent all my surfers to him, then we teamed up and opened the centre together. He did all the fitness, strength and conditioning and I ran the skating part and the surfing part. He has finally got a full time job now but we have kept all the same trainers on that he had.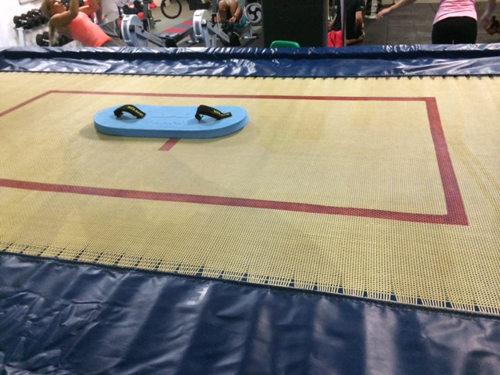 So you talked about the pit but what other gear have you got in here?
An Olympic trampoline with a small soft board on the tramp so they can practise their rotations, spins, backflips, all that sort of stuff. We've got boxing, I really like the boxing and the martial arts, I used to train with Terry Day when I was competing. I found that it was really good for cardio and hand eye coordination, a wave is moving the same as the pads are moving. There's a paddle machine so those who can't surf during the week, can train here and be fit to go surfing on the weekend.
We have the surfboards that you can balance on that Christian got from the United States so you can do pop ups and box jumps landing on an uneven surface. You can practise your airs and landings on those. And we have all the other stuff, the weight machines, cables, TRX, all the gear.
So you say you cater for everyone but where are you finding the greatest interest?
We've got pretty much all the kids who compete in the area in our kids classes and a lot who just want to improve their surfing, so lots of frothing grommets. They want to go somewhere that is actually fun so they are in the car beeping the horn at their Mums and Dads to get to training. It's pretty cool, it's like a kids fun park really. Adults don't skate much, it's not part of the program, but some of the boys will grab a skatey and get in there.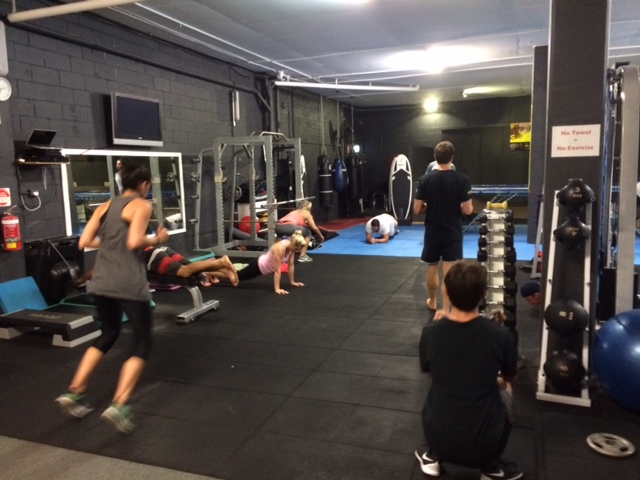 The type of mix we have out there now, we've got two mums who surf at Long Reef, some guys from South Narrabeen ranging from 25-35. We get some 50 year old guys in here and we've got the team riders as well, Harley Ross-Webster who is one of the best kids in the country at the moment he's about 16. And Nathan Hedge is out there too, ex-Top 10 in the world. So that's pretty cool, rock up to a class and there's no egos. It doesn't matter how you surf you can get something out of it.
…and the feedback?
The feedback is good because you are not waking up sore with a bad back or sore hips, so you can still surf the next day. I did a double class yesterday 'cos there was no surf. I felt a little muscle soreness but I still felt agile. Not like when you do heavy weights, which I have done in the past, and they leave you feeling stiff and not moving that well. We have feedback forms to find out what people want out of the sessions so we are bringing that in and we might spend a week on speed or agility or power.
I know it can be hard to generalise but amongst the older surfers what areas do you find they are weak in.
The hips and shoulders. After surfing for that long your hips and shoulders get tight. So you can see the grommets pop up bang. Nathan Hedge is a freak, he's a top level athlete so he's different but that's the issue for a lot of people. Mike, the trainer out there now, is right into trying to get your shoulders and hips mobile again. You can hear him now talking about agility. The warm up we did was all about opening up the hip joints, deep squats, all body weight, moving this way and that way. And the chin ups, he thinks about paddling, how you need to reach out, so he makes you reach out in the chin ups. A lot of the movements mimic surfing. Gerard the other trainer will look at, say, what Mick Fanning is doing in a turn and work out how to mimic that movement.
Mike Frampton - Trainer
Swellnet: So how did you get into this sort of training?
Mike Frampton: I fell in love with surfing when I was about 17 and then when I was twenty I had a motorbike accident and I tore my ACL, had it repaired and learnt about rehabilitation exercise and from there just started learning about movement and that led me into the industry. Ever since then I have been studying human movement, strength training, mobility, all that sort of stuff through the eyes of "How does that make me surf better?" Surfing is the only thing that motivates me to train. I don't care about a six pack or anything like that, it's just surfing.
So did you do much formal study?
I got my Level Three Certificate to become a qualified trainer but since then most of my education has been quite alternative: gymnastics, strength training seminars, natural movement, forward thinking seminars that aren't yet registered. Lots of books as well as Olympic lifting.
So what impact does training have?
People think that they can train to be a better surfer. It doesn't really work like that. The training that you do complements your surfing. Training to be stronger in a squat isn't really going to make you a better surfer unless you are Mick Fanning and there are not many people at that level. So we look at surfing in the way a dancer or martial artist might look; we break down the movements in surfing into chunks and design exercises around that so you are not just working on the strength but also on the mobility, the control, the grace.
There are probably a lot of surfers in my age group who would say that their legs are a bit weak.
I'm generalising I do a lot of leg strength training but it's all body weight, single leg squats and weird positions. Surfing you get into such weird positions sometimes and if you are not strong in that position either you hurt yourself or you fall off. If you are strong there then you will maintain your speed and go into the next turn. It's about bullet proofing the body!
Nathan Hedge - Trainer and Pro Surfer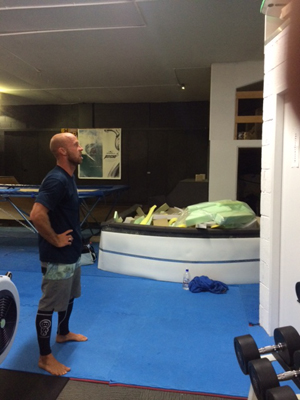 Swellnet: How long have you been working out here?
Nathan Hedge: Since it opened. When I am back home between events I train here, so about six months.
How do you find it?
I enjoy it. It's no frills, there's no pretentious institute scholarship vibe. It's just if you want to come here and train and rip in you can. It's a really broad scope; you've got young kids here on the skate ramp doing really progressive type of stuff and you have the martial art stuff but it's all real surf specific. That's why I like it.
How does it compare to other forms of training that you have done?
Surfing is a real individual kind of thing so I always used to train on my own. Going through adversity, it's good to be self-driven but I like coming and fronting up and having people push you in a team environment because you don't get that in surfing.
Any specific benefits?
All the movements we do here are surf driven like you are on a board. There's no training to get bigger or musclier. It all revolves around your movement on the water so when I'm in the water and I do a turn I can feel "Oh yeah, that's what I've been doing in the gym". That's the difference between when you train and when you don't train. When you run out for a heat I know that if someone wants to paddle battle me, I'm up for it, or if I have to surf three or four heats on the final day, I'm going to be fit enough to do it, or if I surf a wave as long as Bells where the last turn is really critical I know my back leg is going to be strong enough to do it. I'm not going to be fatigued or go soft or fall off. Paddling out the back after a long wave I've got enough blood in my brain to make a smart decision not a shit one 'cos I'm too tired.
The High Perfromance Surf Centre is at 17 Villiers Place, Cromer, NSW, 2099.
Vist the website here.