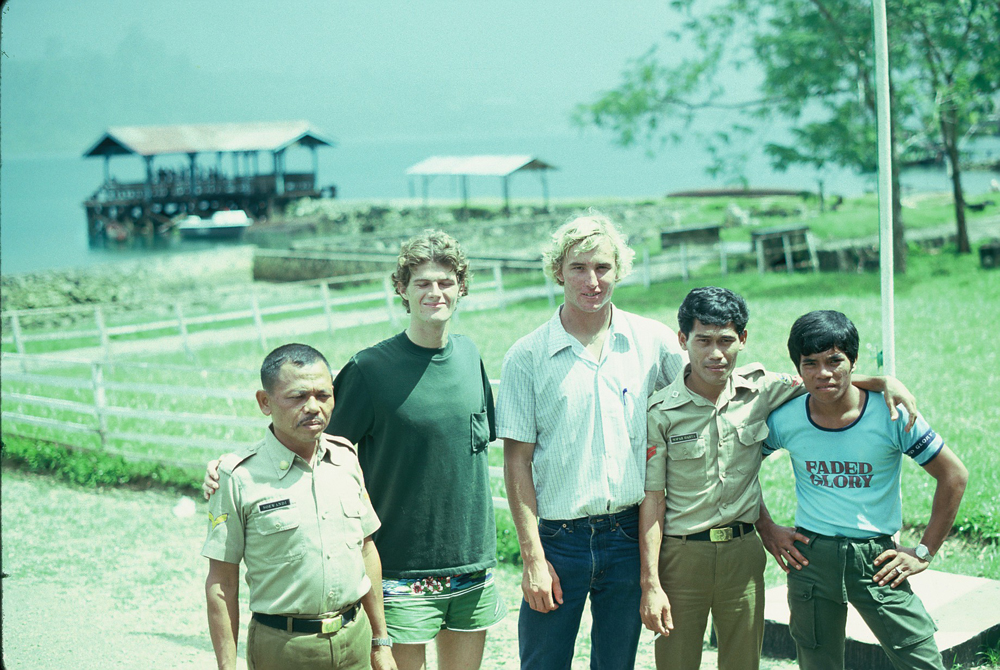 Two years after failing to find "surfer's gold" in Indonesia's outer islands, Chris Goodnow, along with Tony Fitzpatrick and Scott Wakefield, lands in the Mentawai Islands. It's May 1980 and the trio are arguably the first surfers to set foot there.
May 1980
Back in Sydney, I was now in the second year of Veterinary Medicine and Surgery at university, but was determined to fulfil the dream by returning to Indonesia, this time much better equipped and organised for the challenge of exploring the Mentawai islands.
From the middle of 1979, I began developing the plans together with Scott Wakefield, a natural-footer and a bit of a legend in the barrel at Winki who was studying Economics at Sydney Uni. It became our obsession. Weekends digging through the Mitchell Library for anthropological accounts of the Mentawai revealed there was no cash economy and the only currency was bartering slabs of tobacco. Our information proved to be a few decades out of date – in 1980 rupiah were king and the kilos of tobacco we lugged around were only good as paperweights.
We scouted through ship chandlers for high quality British Admiralty and Dutch East Indies maps of the islands and reefs. Survival handbooks were memorised, and pages of lists assembled detailing essential supplies for surviving weeks in the jungle.
We knew the Southern Hemisphere autumn and winter was peak swell season for Indonesia, but there was zero information on winds and climate in the Mentawai. This was the era before satellite imagery and computer modelling.
As plans developed, my cousin Tony Fitzpatrick joined the team. He had finished two years studying Medicine at UNSW, but was planning to take a year off and travel. With the over-confidence of youth, we reasoned that two years of medical textbook knowledge was almost as good as having an emergency trauma surgeon on the expedition. Nowadays Tony is a fine anaesthetist, but in 1980 it was lucky none of us hit the reef hard enough to put his surgical skills to the test.
We set off from Sydney Airport on 26 April 1980 with two single-fins each and a mountain of medical and survival supplies jammed into our backpacks. First we overnighted at the Jalan Jaksa youth hostel in Jakarta and then in Padang at the old Tiga Tiga hotel.
Dressed in our Sunday best, sweltering but trying to stay cool, we went around in circles between the Padang offices of the army, navy and police: they were all very suspicious about why Australians would ever want to go to the Mentawai islands. When we initially tried to describe our plans to ride pieces of fibreglass on large waves over coral reefs, this was viewed as definitely something they couldn't approve and would need to be referred to Jakarta. The solution turned out to be to say we only wished to "jalan jalan, lihat lihat" – to go sightseeing – which reassured them we weren't spies but just crazy Westerners.