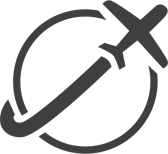 Swellnet Traveller
Heading on a surf trip and want a heads-up on surf conditions so you can plan your surf days and quiver?
Swellnet is now offering a Traveller forecast service, that'll keep you on top of expected surf and weather conditions throughout your trip.
We can provide long range surf forecasts for anywhere in the world, with up to a couple of week's notice on significant swell events (depending on location).
The process is simple: provide us with dates of your surf trip, the location, your surfing ability and quiver, and we'll send you through detailed surf forecasts before and during your trip.