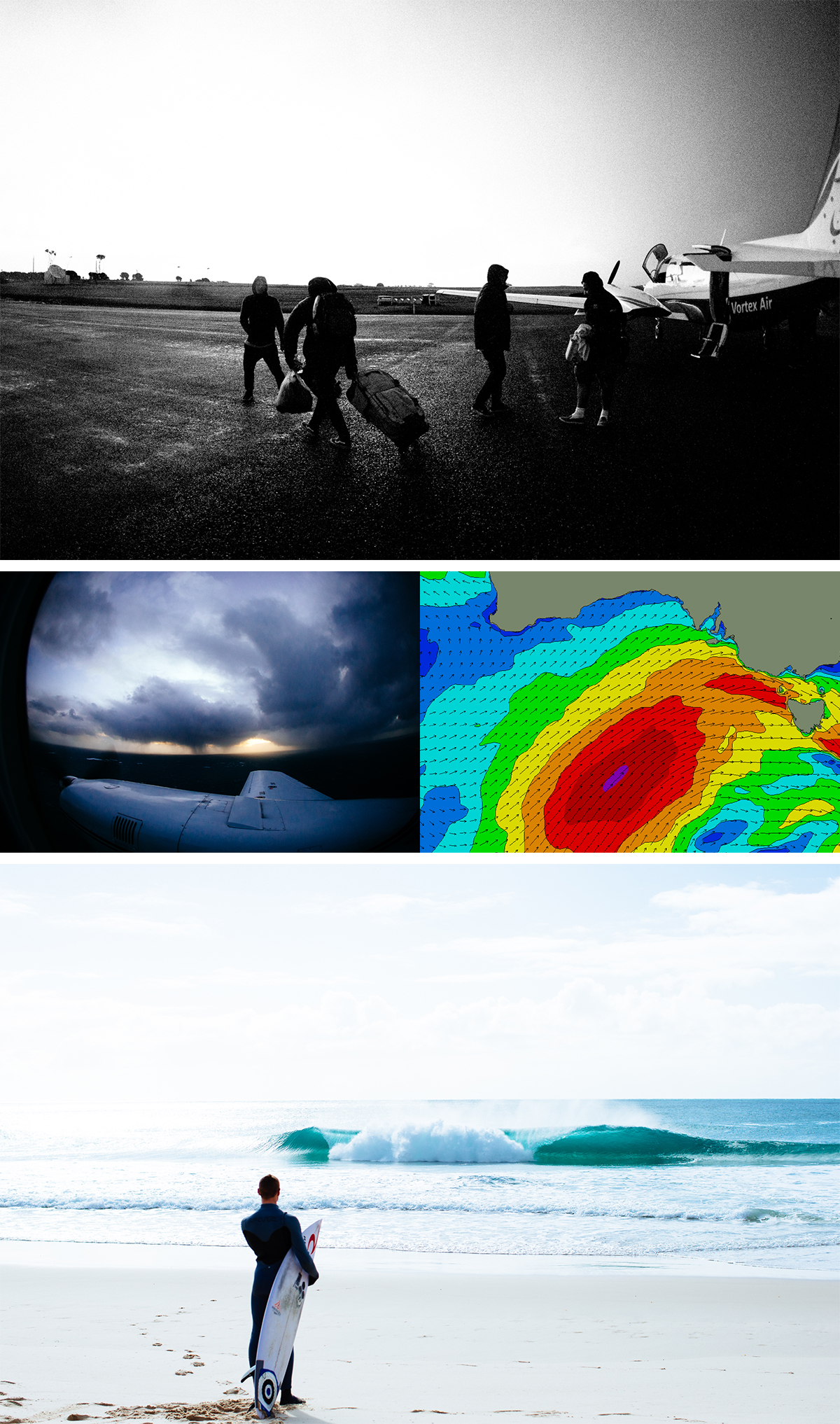 "Just come on over, there's been waves every day!"
The tone of the message was chipper but the reply required some tact. After all, as every surfer knows, there are waves and then there are waves, and for this trip we most definitely sought the latter. While it sounds awfully haughty, only the best would do. So we gave our non-surfing island contact a discrete explanation on the subtleties of wave quality, and went back to watching the weather patterns.
Twice we'd almost pulled the trigger on this trip, but both times a duck would fall out of line: the storm would be downgraded or the forecast winds would change. Everyone grew weary of last minute no shows, yet we grimly held tight while our island connection grew increasingly frustrated – there'd been waves every day!
The trip was a combined project between Swellnet, photographer Ed Sloane, Rip Curl, and the island tourism board. Each had a role to play and ours was to keep an eye on successive Southern Ocean storms, follow their track, and then predict the outcome.
Late last month a promising storm appeared on the model runs, all parties were notified and like generals before battle they were given six hourly updates. It was late in the season, there'd be little chance of another swell after this one, but each directive reported it holding true to early predictions. A tight cluster of isobars trailed deep into the Southern Ocean with perfect alignment back towards land. This storm looked to be the one.
It was, however, gonna be tight. Monday was the glory day yet by Friday a firm decision still hadn't been made by all parties: flights had to be booked, accommodation found, transport too, and most importantly, Rip Curl, who were stumping up the talent, were yet to assemble a team.
The call came through early afternoon on Saturday, about the same time as the Geelong Cats were running onto Kardinia Park. From high in the stands, Neil at Rip Curl called to say he'd lined up a crack grom squad in Harry Bryant, Jackson Baker, and Joe Van Dijk. Each surfer was scrambling, the plane would fly tomorrow. The trip was finally on!....despite the fact there'd been waves every day.