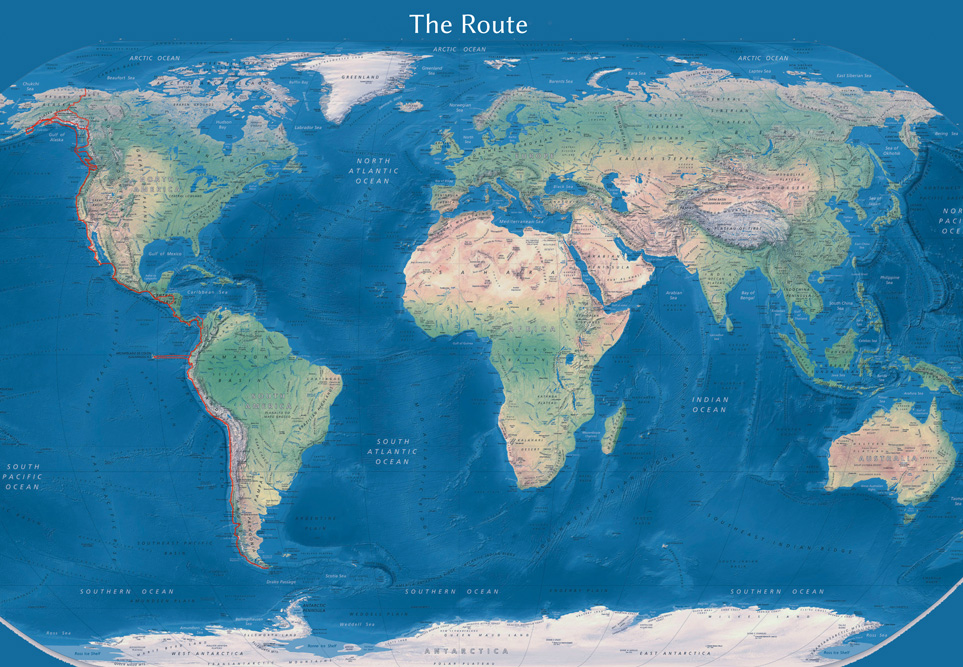 It was a cold morning when I trundled up in my Hiace to the lot near Mitre 10 in Torquay, and as I pushed the glass door open to Corey Graham's shop it was clear there'd be no one waiting to greet me. Racks full of hand-shaped boards, walls full of art, and emanating from somewhere deep in the back, I could hear Kyuss turned up loud amongst the muffled whir of a sander.
Found him deep in dust, working hard on a memorabilia board for the Bells comp starting in a couple of days - it was Easter time. The whirring slowed as I approached the door. Tools down. Big smile. Bit of a tour around the shaping bay and the latest prototypes. Me quietly frothing.
"So what can I do for ya Matty?"
"…Well I've kinda got this idea…" I trailed off, and then grinned…
"I'm going on a trip. It's kind of a long one. Y'see…I'm thinking I'm gonna try and ride a motorcycle from the Arctic Ocean in northern Alaska, along the Pacific coastline of the Americas down south, like really south – hopefully to Patagonia in Argentina… and I want to surf the whole way - sort of…" I spat the words out, all question-like, almost expecting a laugh in response.
"Wow… that's bloody awesome." Corey's eyes lit up and wandered to the ceiling, his hand stroked his chin.
I watched him for a moment, waiting for a response...he looked as if he was imagining far off worlds… It was on. He got it.