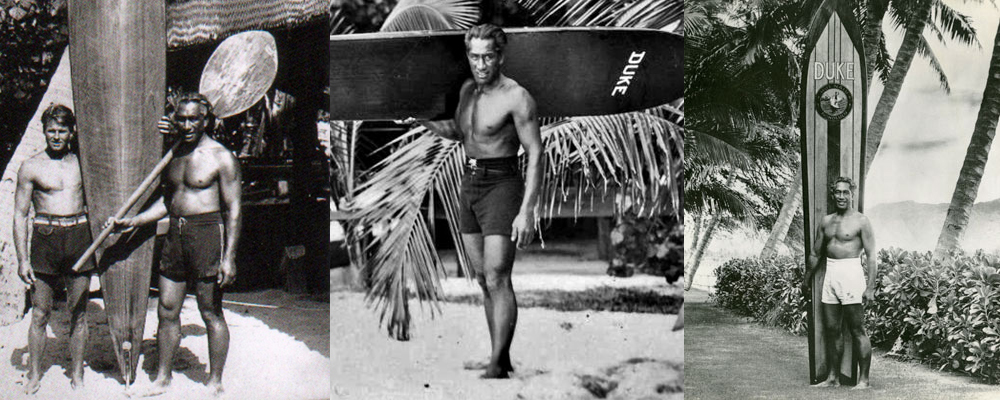 Last week Hurley unveiled a warm water duopoly in their Phantom Hyperweave boardshorts and Phantom Compression surf wear. Worn together or seperately, Hurley's duds are the latest in a long evolving line of boardshorts and their release gives us the excuse to look back at the way things were and the way things never should have been.
Boardshorts would seem the most logical attire to go surfing in, however when Captain Cook first saw surfing in Hawaii the locals were going one better - they surfed naked.
You can blame the Catholic missionaries that this excellent custom isn't still in place, in fact you can blame them for almost killing surfing off completely. When surfing was revived, around the turn of last century, neck to knee woollen tank suits were required to protect the riders' modesty.
By the 1930s Hawaiian surfers were challenging social mores, doffing the top and exposing the nipples - the first boardshorts were born! As can be seen from the pics below of Duke Kahanamoku the favoured style was high on the waist with the belly button tucked in tight. Call 'em snug fitting, just don't bend over too far.
(Photos Bishop Museum)