The Eddie Aikau is off (again)
Tuesday, 10 October 2017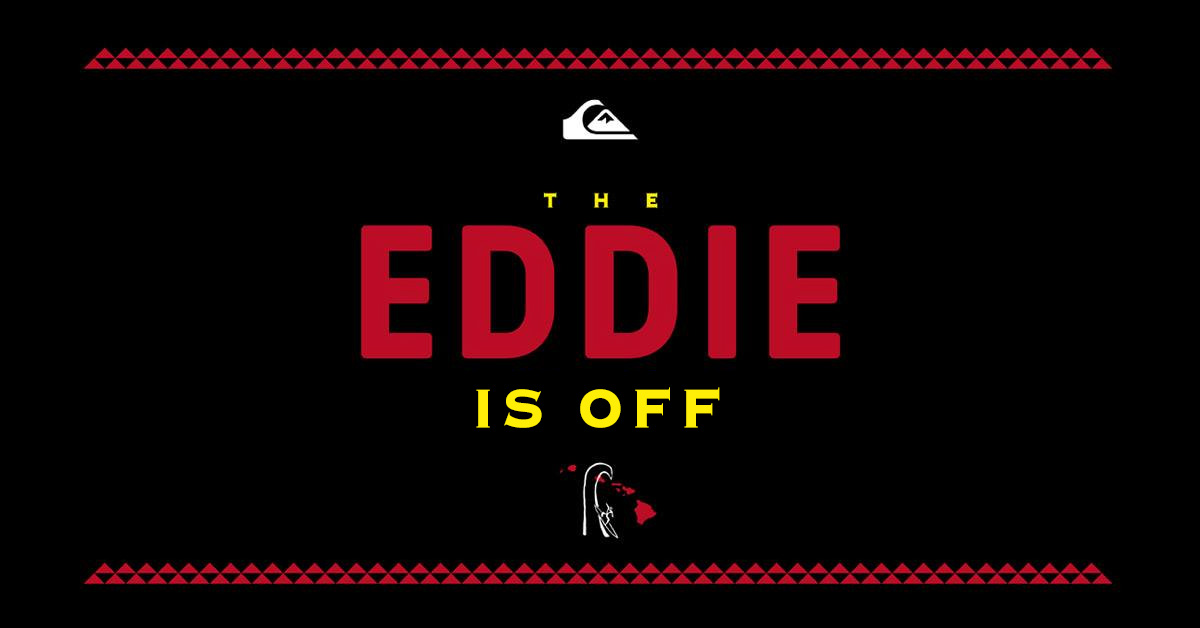 It's off then it's on, now it's off...and it's got nought to do with the forecast.
After finding some sort of common ground, Quiksilver and the Aikau family have again fallen foul of each other and the Quiksilver in Memory of Eddie Aikau won't run this season. The new rift apparently opened up just last weekend though all parties are coy on the details. Glen Moncata from Quiksilver told Hawaii Now:
"After a long, hard negotiations with the Aikaus, there just wasn't enough time to put on a proper contest. There's a lot of preparations involved, and with the passing of time, we don't think we can put together a proper contest."
The Aikau family and Quiksilver had previously disagreed on terms, in October last year Quiksilver withdrew support of the contest only to reinstate themselves just in time for the 2016/2017 season. That's not the case this year. In a statement, a Quiksilver representative said:
"Quiksilver has been honored to celebrate the life of champion big wave surfer and Waimea Bay lifeguard Eddie Aikau. Quiksilver is proud of the tradition of the event which underlines its respect for Eddie Aikau, the Hawaiian people and the community at large, and Quiksilver greatly appreciates more than 30 years of partnership with the Aikau family."
In the past the Quiksilver in Memory of Eddie Aikau has been a WSL specialty event but the WSL reportedly withdrew financial support of the event earlier this year.
The last time the competition ran was February 2016 when John John Florence triumphed on a colossal day. The contest has only run nine times in thirty years.