Win a trip to P-Pass for you and a mate!
Wednesday, 28 September 2016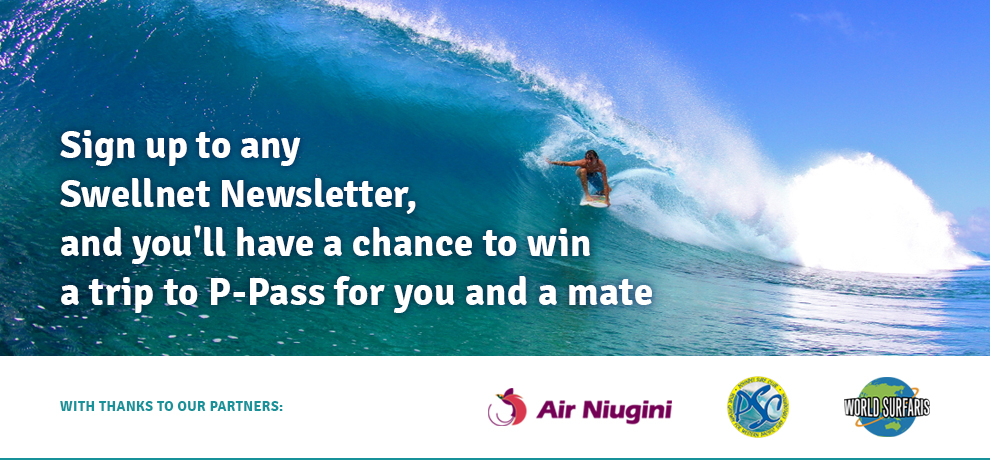 Sign up to any Swellnet newsletter - free! - and you'll have a chance to win a seven-day surfing package to P-Pass for two, including flights, thanks to World Surfaris, Air Niugini and Pohnpei Surf Club.
Simply log in to your Swellnet account, edit your profile, and select which Forecaster Notes newsletters you'd like to receive (one entry per person).
You'll also need to answer the P-Pass competition question in your member profile.
Click here to enter the competition!
You can also check out the 16 day P-Pass surf forecast right here.
Competitions don't get much easier thanks this, so get to it!