The Rip Curl Pro locks in for five more years
Wednesday, 13 September 2017
With the recent WSL leaks the pro surf world is readying for revolution. Incomplete though the leaks were, enough was revealed to indicate wholesale changes are a 'coming.
But don't expect too much in the way of changes to the Aussie leg - at least not in terms of scheduling.
The same week the leaks were...well, leaked, the WSL locked in a five year deal with the Victorian government to continue running the Bells Beach Pro. The announcement came one month after the Margaret River Po was confirmed for two more years, while the Snapper Pro has one more year to run on its contract.
Nor will the sponsors change: Quiksilver will continue at Snapper, the WA government at Margaret River, and Rip Curl for Bells. All three parties were recently in Southern California for the WSL's not-so-secret meetings.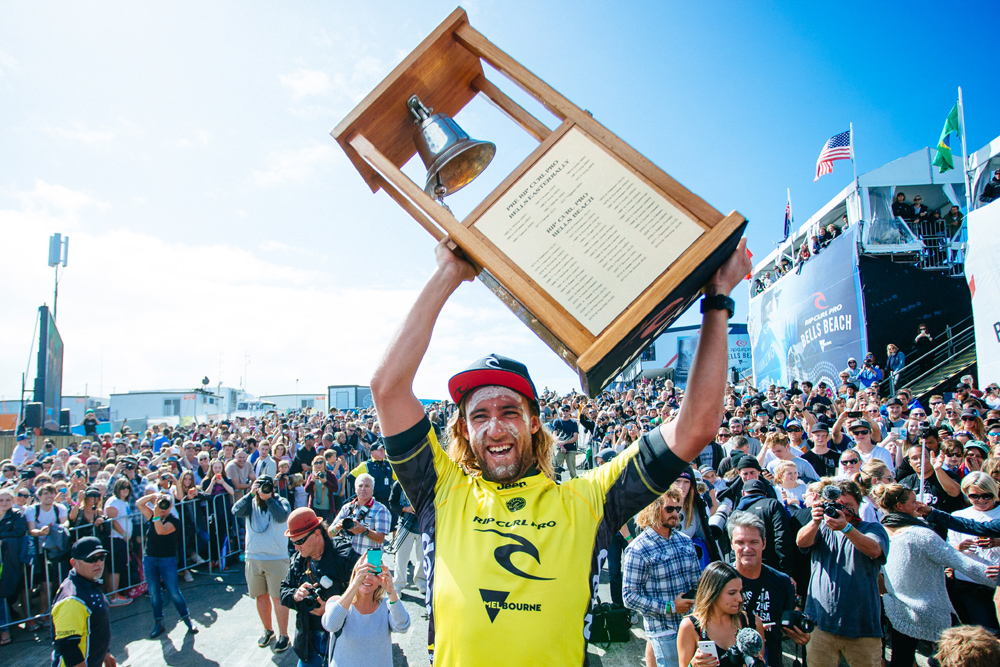 Another not-quite-secret is the WSL's desire to lock in rigid dates to aide scheduling, an impossible wish with Bells traditionally held over Easter and that date changing from year to year. Last there was just one day between the end of Margs and the start of the Bells Trials. So will the Rip Curl Pro shift off its Easter time slot?
"We've heard nothing about changing the dates," said Neil Ridgway from Rip Curl. "As far we know it's business as usual next Easter and forever after."
"The Rip Curl Pro is part of Victoria's Hallmark Events Program, and the event is synonymous with Easter," said Ridgway.
So while big changes have been hinted at - the format will be upended, Pipe is gone, most of the Qualifying Series too - the three-stage Aussie leg appears fixed like bedrock. Well, for a few more years at least.